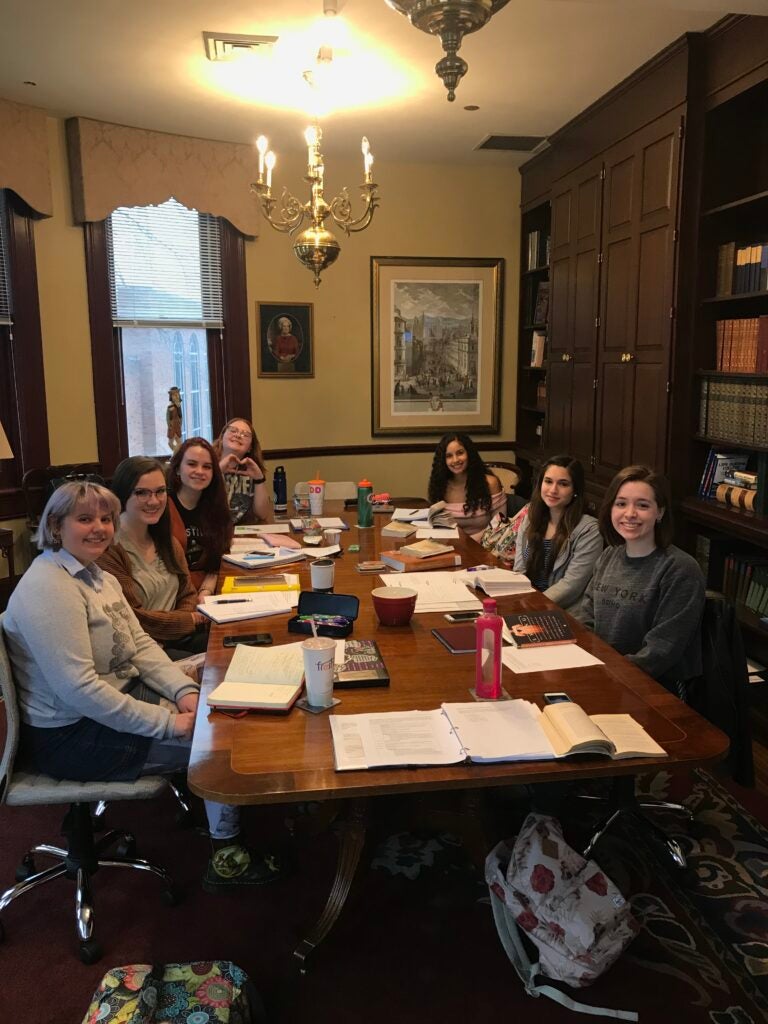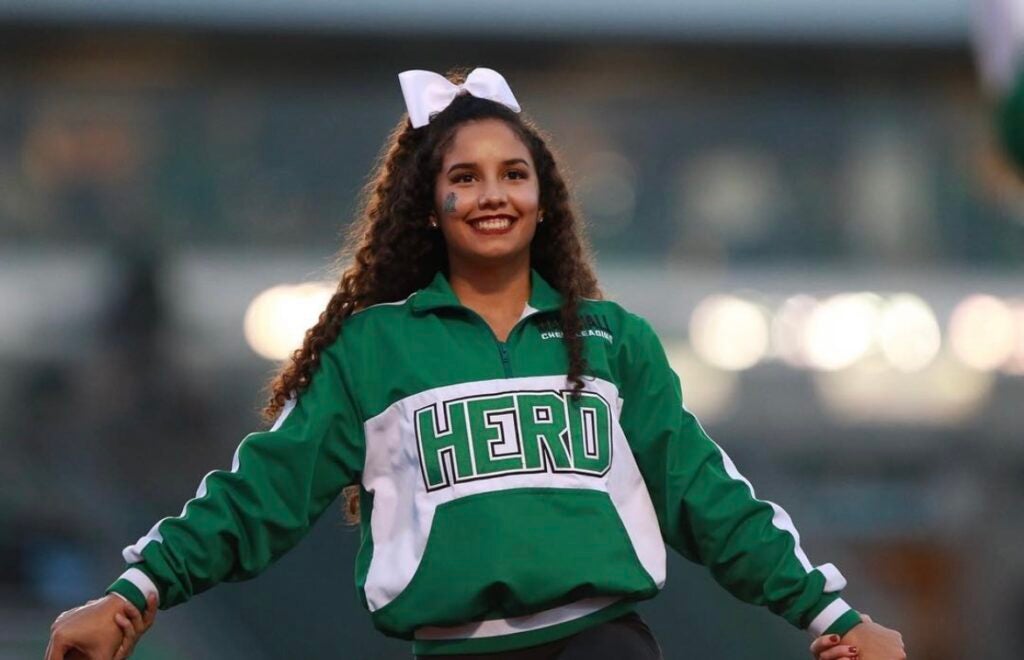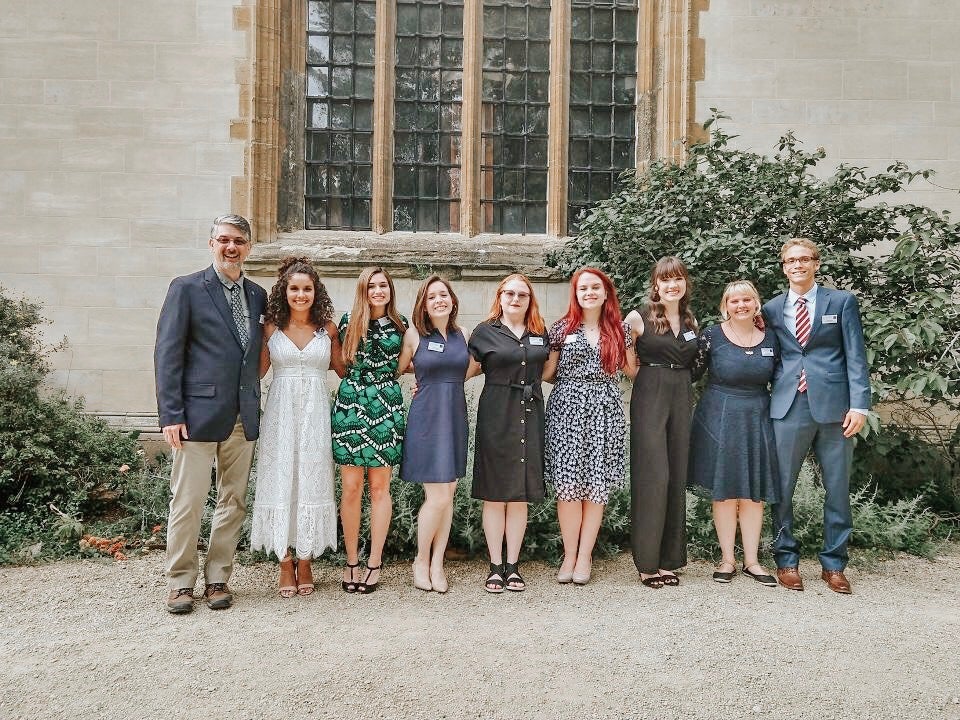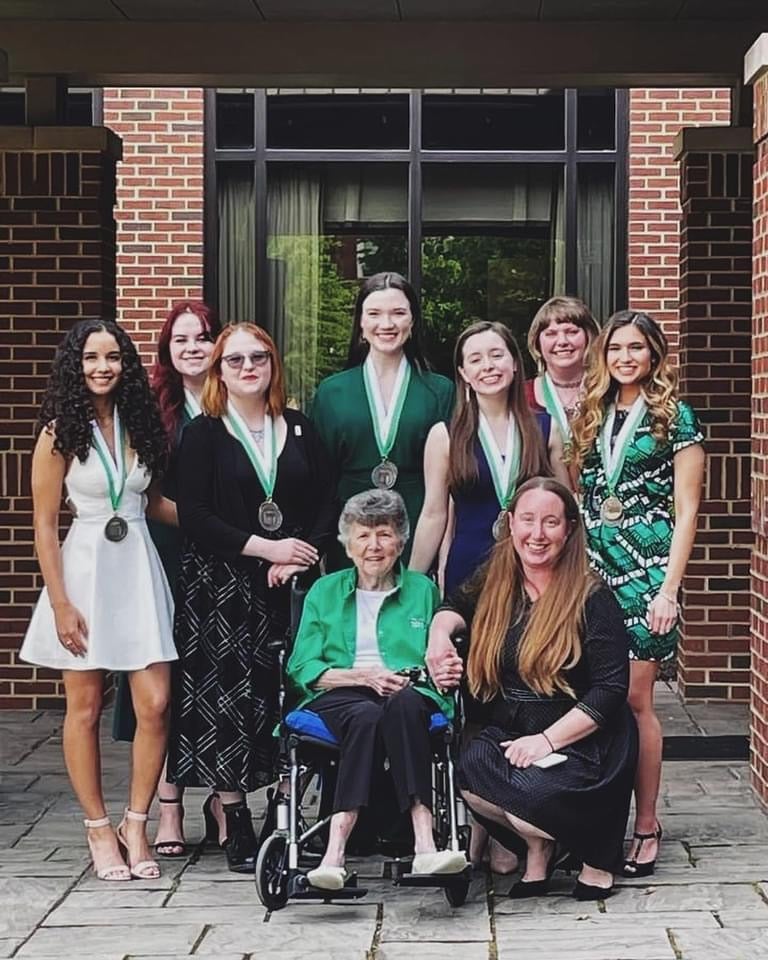 Olivia Rodgers:
Olivia Rogers is from Huntington, WV. Olivia graduated with degrees in Mechanical Engineering and Spanish. Following graduation, she pursued a Master's in Materials Science Engineering at Cornell University.

Alexis Adkins:
Alexis Adkins is from Proctorville, Ohio. She received dual degrees in Health Sciences and Psychology. She has minors in English, French, Biology, and Chemistry. She also cheered for Marshall. Following Marshall, Lexi started dental school the next fall at the University of Pittsburgh School of Dental Medicine. In her third year at Dental School, Lexi went to her first dental service trip to Honduras where they treated approximately 1500 patients in 4 days.
Instagram: @lexibrooke513

Bouthiana Fathallah:
Bouthiana Fathallah is from Charleston, WV. She graduated with a degree in Health Sciences and minors in Biology, Chemistry, and English. After graduation, she planned to apply to professional healthcare programs.

Jordyn Bryson:
Jordyn Bryson is from Barboursville, WV. Jordyn double-majored in Secondary Education and Applied Math with minors in Spanish and English. Upon graduation, she was already teaching math full-time at a local high school and planned to continue teaching for a bit before graduate school. She is now working on an MA in Education at Marshall.
Facebook: Jordyn Bryson

Erica Burns:
Erica Burns is from Hurricane, WV. She graduated with a Statistics major with a minor in Biology AND a Japanese major with a minor in Asian Studies. After graduation, Erica planned to find a job in government security to satisfy her Boren Scholarship requirements before going to graduate school for Epidemiology/Global Health.

Grace Jackson-Reed:
Grace Reed is from Santa Cruz de la Sierra, Bolivia. Grace graduated with a degree in International Affairs and minors in Anthropology and Spanish. Grace moved to England the following summer and began working with a charity that supports refugees and asylum seekers as they are rebuilding their lives in the UK.

Lily-Katherine Jurskis:
Lily-Katherine Jurskis is from Stuart, Florida. Lily has a double-major in Literary Studies and Creative Writing. The summer after graduation, she transcribed essays that may or may not be by Walt Whitman before heading to Yale to pursue a Masters of the Arts and Religion. She is currently pursuing a Masters of Divinity at Yale Divinity School.
Instagram: @thereraphaelites