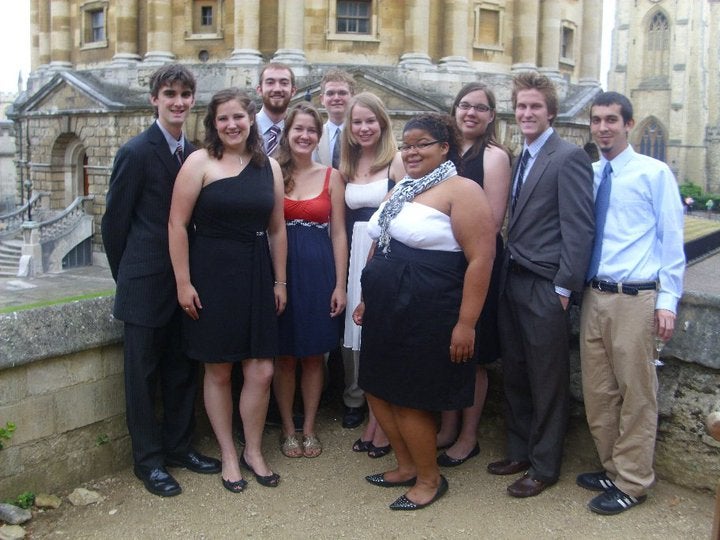 Ian is from Carroll County, Maryland. He majored in English Literature and Secondary Education and minored in Spanish. After Undergrad, he moved to Lexington Kentucky and began teaching seventh, and then sixth-grade language arts in Clark County, KY. Ian Got his masters in MAEd in instructional leadership from Eastern Kentucky University. In Ian's words, "I married fellow 2012 Yeager scholar Emily Beckelhimer, who is now Dr. Emily Ferrell! I've loved my career in education and would be happy to "talk shop" with any education or English Yeagers. Reach out, and let's talk!"
Kyle is from Huntington, WV.  He majored in Biotechnology, with minors in Spanish, Biology, and Chemistry. After his undergraduate at Marshall, he attended med school at Marshall with an Army Scholarship. Kyle then did his family medicine residency at Martin Army Community Hospital, Fort Benning/Moore GA. He has served with the 101st Airborne Division at Fort Campbell, KY the last 4 years. Kyle will be leaving the Army and joining a group practice in Clarksville, TN in August of 2023.
Ben Woodworth
Jordan Hilgefort
Emily is from Ona, WV. She majored in Biology (Microbiology), with minors in Chemistry and German. After Marshall, Emily attended the University of Kentucky for a masters in Public Health in Epidemiology and a graduate certificate in Maternal and Child Health. She then started working at the Kentucky Department for Public Health as an epidemiologist in the field of Maternal and Child Health. While working there, Emily attended the University of South Florida and earned her doctorate of public health in leadership and a graduate certificate in policy and programs. She now lives in Kentucky with her husband, fellow 2012 Yeager Ian Ferrell.
Shelby Brewster
Patricia Wheaton
Rachel Watson
Sam Kelch
Timmeka Brice
Emily Cline