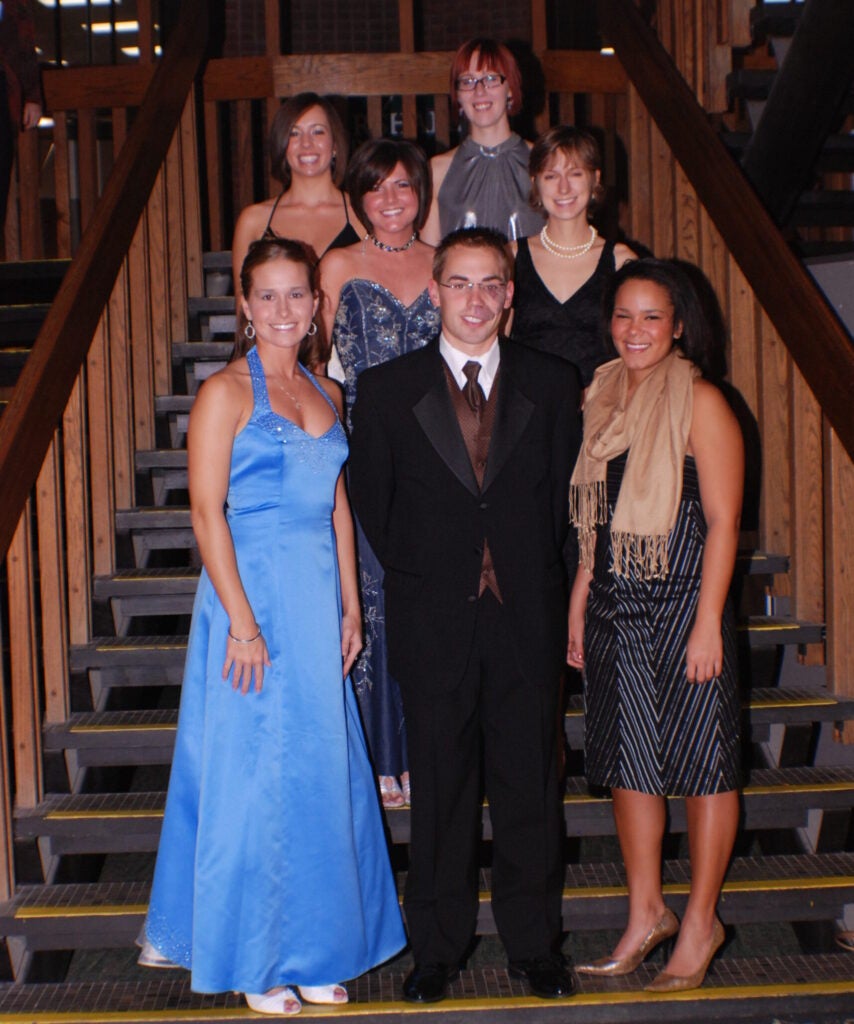 Lauren is from Wheeling, WV. She majored in Psychology and Political Science and minored in Spanish. After Marshall, she went to the WVU College of Law.
Facebook: Lauren Hutchins McCartney
Anna Elkins
Miriam Pyles
Claire Snyder
Morgan Blubaugh
Mary Hatfield Cumberledge
Mary is from Charleston, West Virginia. She graduated with an Elementary Education major and a minor in Spanish. After the Yeager program, Mary got her M.A. from Marshall University in Special Education and then a post-graduate certificate in Educational Leadership from Univeristy of Cincinnati. She is married to Dr. Jeremy Cumberledge and has 3 sons. She is currently the school counselor at Cross Lanes Christian School.
Facebook: Mary Hatfield Cumberledge
Laura Mitchell
Jacob Kilgore