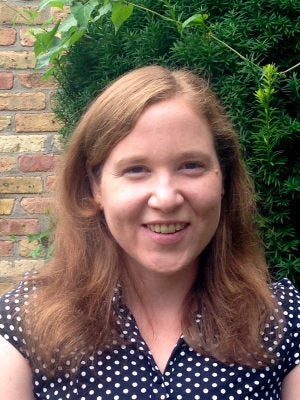 Assistant Professor
Art History
Email:
danfordr@marshall.edu
Phone: 304-696-2896
Office: Visual Arts Center 211
Rachel Danford specializes in the art and architecture of Late Antiquity and the early Middle Ages, with research interests in materials and media theory, monumental systems of decoration, the reception of classical antiquity in the Middle Ages, and medieval theories of creativity and innovation. She earned her Ph.D. in the History of Art from Johns Hopkins University (2016) and holds a B.A. in art history, with a minor in archaeology, from Stanford University (2008). From 2014-2016, Danford was a predoctoral Samuel H. Kress Institutional Fellow at the Zentralinstitut für Kunstgeschichte in Munich, Germany. In 2017, she joined the faculty in Marshall's School of Art and Design, where she teaches introductory courses to the visual arts (both online and face-to-face), the art history surveys, and special topics courses on ancient and medieval art.
Teaching Philosophy:
"My students can expect to learn how to interpret works of art by beginning with a close examination of the formal and material properties. They should come to class curious, ask good questions, and trust their instincts when performing an analysis; if something about the appearance of a work of art seems funny to them, they shouldn't dismiss their gut reactions, but should interrogate the object further to discover the cause. I also supplement close visual analysis with primary source readings whenever possible. By bringing historical texts into my teaching, I push my students to engage with multiple categories of evidence and better understand art in its broader socio-cultural contexts."