What is GenCyber?
Marshall University's GenCyber program provides summer cybersecurity & cyber forensics camp experiences for both students and teachers at the K-12 level. The goals of the program are to increase interest in cybersecurity careers and diversity in the cybersecurity workforce of the nation, help all students understand correct and safe online behavior and how they can be good digital citizens, and improve teaching methods for the delivery of cybersecurity content in K-12 curricula.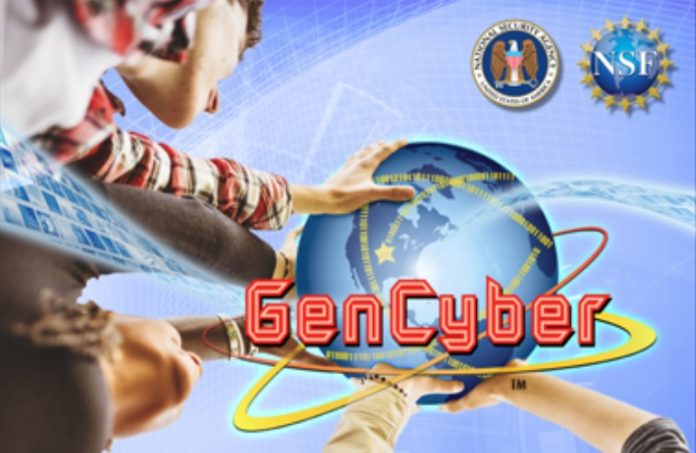 Our vision is for the GenCyber program to be part of the solution to the Nation's shortfall of skilled cybersecurity & digital forensics professionals. Ensuring that enough young people are inspired to direct their talents in this area is critical to the future of our country's national and economic security as we become even more reliant on cyber-based technology in every aspect of our daily lives.
Marshall University's GenCyber Camp was the 1st GenCyber program for students of West Virginia and the surrounding Appalachian regions. The foundation courses cover basic cybersecurity concepts, ethics, and online safety. To ensure a level playing field, applications to the Marshall GenCyber camps are open to all student participants at no cost on a competitive basis. Funding is provided jointly by the National Security Agency and the National Science Foundation.
What topics are covered in a GenCyber Camp?
Hardware & Software Programming
Digital Forensics
Cybersecurity Fundamentals
Micro:bit
Sphero
What are the costs to attend a GenCyber Camp at Marshall?
There is no charge to attend a GenCyber Camp at Marshall University. Funding is provided to each participant (on a competitive basis). This includes but is not limited to:
Free Accommodations
Free Meals
Free Activities
Free software & hardware (teacher camp only)
Daily Stipend (teacher camp only)
How do I apply?
To apply for Marshall's 2023 GenCyber Adventure Zone Teacher Camp click HERE
Are there other GenCyber Camps throughout the US?
There are many GenCyber Camps throughout the United States. For a full list of GenCyber Camps offered click HERE