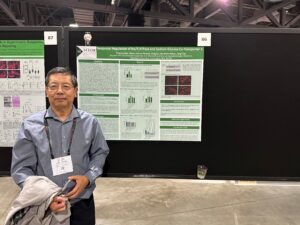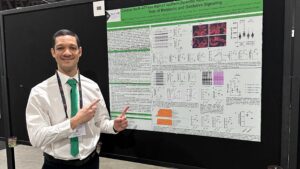 Research team presents at APS Summit
At the 2023 American Physiological Society (APS) Summit, researchers from the School of Medicine and Marshall Institute for Interdisciplinary Research showcased their latest scientific breakthroughs in a series of poster presentations by Drs. Marco Pessoa and Jiang Tian and oral presentation by Dr. Liquan Cai.
Dr. Sandrine Pierre, interim director of MIIR and associate professor of biomedical sciences, is serving a three-year term as chair of the APS Cell & Molecular Section. Most recently, she co-hosted an innovative Game Changer Session on "Engineering Cells: New Technologies for Basic and Translational Research" at the 2023 summit.
Recent Releases