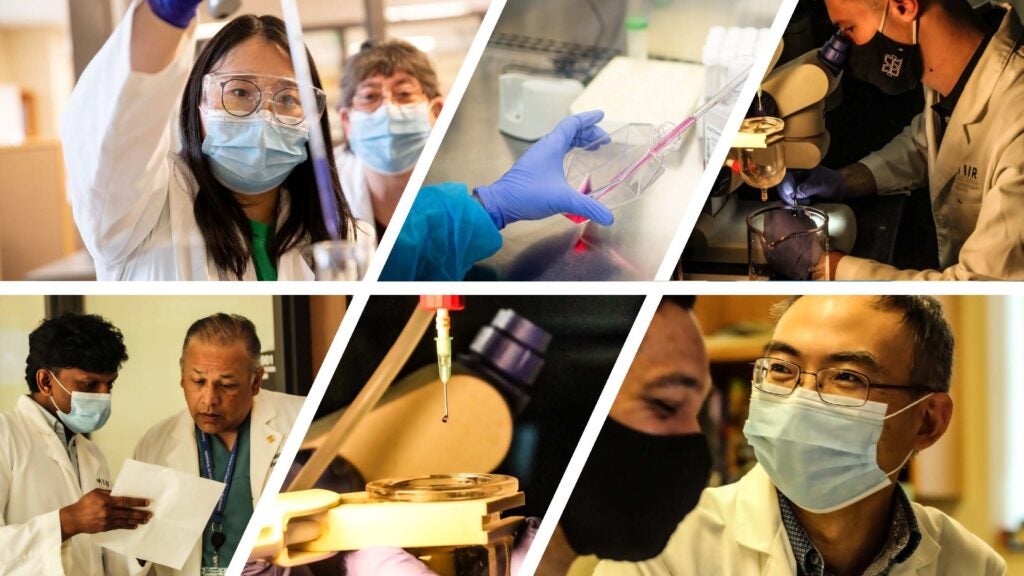 MIIR SUPPORT
Your gift of any size supports MIIR scientists in their work to explore new treatments for cancer, heart and kidney disease, and to advance regional economic development.
For more information, please contact:
Tel: 304-696-3550
MIIR Endowment
The institute's endowment has been funded through both private donations and matching state funds made possible by the "Bucks for Brains" West Virginia Research Trust Fund.
Fundraising efforts to increase the endowment are ongoing.
The funding plan for MIIR is to create a $36 million endowment from public and private sources. Once the endowment is fully funded, the institute will be completely self-sustaining.
An economic impact study conducted in late 2006/early 2007 by Marshall's Center for Business and Economic Research estimated that once the endowment is fully funded, the institute will create thousands of new jobs and generate millions of dollars in tax revenues over 20 years.