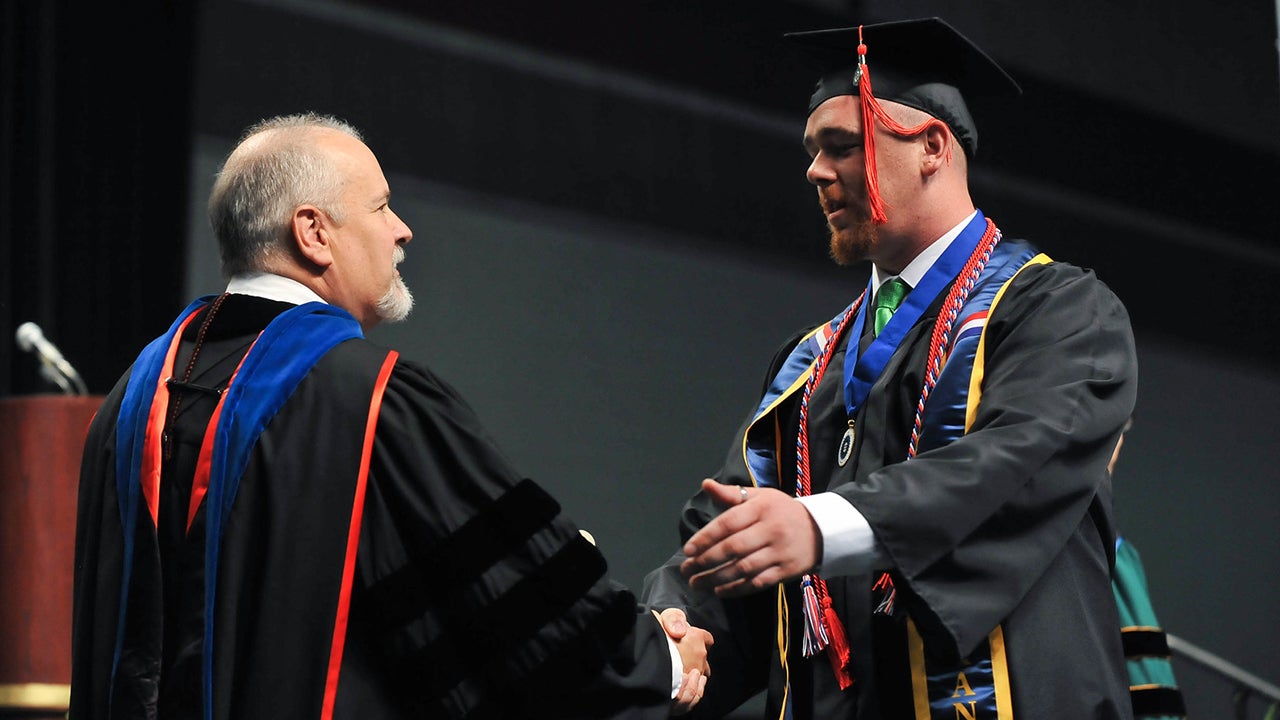 The online M.A. in Leadership studies is a 30 hour, all online graduate degree program designed for service members. Students are allowed to transfer in up to 12 credit hours. Military schools such as Command and Staff (all branches) and the Expeditionary Warfare College (USMC) can be used to fill these credits. Students transferring in 12 credits will need to complete 6 online classes to graduate with their Master's of Leadership.
Ten classes (all online)
Officers can credit up to 4 classes
Component Courses
Human Relations in the Public Sector (LS 632)
Leadership in the Public Sector (LS 615)
Human Resources Management (LS 625)
Fundraising Management (LS 626)
Community Collaborative Planning & Management (LS 645)
Grant Proposal Writing (ACE 689)
Externship (LS 655)
Leadership Capstone Course (LS 690)
Electives*
*Electives will be selected by the student in cooperation with his/her advisor to enhance career-specific skills.
For further information contact:
Dr. Dennis Anderson
Distinguished Professor
Email: andersond@marshall.edu
Phone: 304-746-8989
---
Kelly Sowards
Administrative Assistant
Email: templeton23@marshall.edu
Telephone: 304-746-8949
---
Call Toll Free: 304-696-4723 Ext. 62514
---
Leadership Studies Program
Graduate school of Education and Professional Development
Marshall University
100 Angus E. Peyton Drive
South Charleston, WV 25303