*****Open Faculty Positions*****
Welcome our new faculty:   Dr. Masahiro Toyama, and Dr. Wendi Benson 
The above faculty resources link is password protected.  If you are psychology department faculty and do not know the password, please contact the department secretary.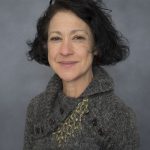 Marianna Footo-Linz Curriculum Vitae-Marianna Linz
Department Chair
Professor
Ph.D., University of North Carolina
Office: HH 330
Phone: 304-696-2774
E-Mail: linz@marshall.edu
Teaching Interests: Child Development, Child Assessment, Integrated Assessment II, Advanced Development, Clinic Supervision.
Research Interests: Attention Deficit Learning Disorders and Issues Relevant to Appalachian Children and their Families.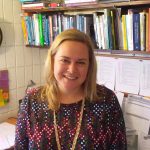 Melissa Atkins
Undergraduate Coordinator
Associate  Professor
Ph.D, West Virginia University
Office: HH 311
Phone: 304-696-2779
E-Mail: stinson8@marshall.edu
Teaching Interests: Human Sexuality, Experimental, Statistics, Developmental, Social
Research Interests: Theory of mind, parenting, and Appalachian development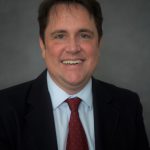 Keith W. Beard
Psy.D. Program Director
Professor
Psy.D., Wright State University
Office: HH 331-A
Phone: 304-696-2781
E-Mail: beard@marshall.edu
Teaching Interests: Diagnosis and Treatment Planning, Group Therapy, Supervision of Clinical Practicum, Psychotherapy Sequence I and II, Human Sexuality, Abnormal, and Personality
Research Interests: Psychotherapy with Adult, Adolescent, and Children, Assessment (personality and vocational career), Pop Culture and Personality, specialty in sexuality issues, religion and psychology, and maladaptive use of technology
Jeff Boggess
Assistant Professor
Ph.D., West Virginia University
Office: HH
Phone: 304-696-
E-Mail: boggessj@marshall.edu
Teaching Interests: Abnormal psychology, health psychology/behavior medicine, ethics.
Research Interests: (not involved as I am in a term position but…..) Chronic pain, health psychology issues.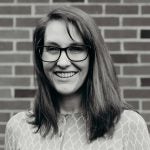 Brittany Canady  Curriculum Vitae-Brittany Canady
Assistant Professor
Ph.D., University of Houston
Office: HH 304
Phone: 304-696-
E-Mail: b.canady@marshall.edu
Teaching Interests: Health  Psychology, Differential Diagnosis
Research Interests: Couples, Coping with Illness, Health Behavior, Health Literacy, and Health Care Decision Making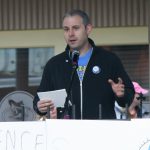 Jonathan D. Day-Brown
Assistant Professor
Ph.D., University of Louisville
Office: HH 314
Phone: 304-696-2778
E-Mail: daybrown@marshall.edu
Teaching Interests: Physiological Psychology, Sensation and Perception, Animal Behavior, Psychoparmacology
Research Interests: Visual Signal Processing, Interactions between Visual and Limbic Systems, Visual Neuroscience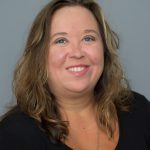 April Fugett-Fuller
General MA Program Coordinator
Professor
Ph.D., University of Kansas
Office: HH 312
Phone: 304-696-2776
E-Mail: fugett5@marshall.edu
Teaching Interests: Psychology of Learning, Psychometrics, Elementary Behavioral Statistics, Intermediate Statistics, Advanced Qualitative Analysis, Pop culture, Sensation and Perception, Clinical Research, Behavioral Methods, and Capstone
Research Interests: Reading, Spelling, Semantic Memory, Learning, Implicit Memory, Psycholinguistics, Language Processing, Sentence Processing, Neighborhood Density, Influence of Culture on Lexicality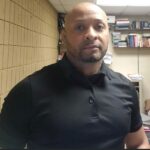 Keelon L. Hinton
Associate Professor
Ph.D., Howard University
Office: HH 224
Phone: 304-696-3379
E-Mail: k.hinton@marshall.edu
Teaching Interests: Child Development, Adult Development, Advanced Development, Research in Psychology, Love-Intimacy-and Attachment, Race and Culture in the Developmental Process, Racism-Sexism-and Homophobia in the Media
Research Interests: Racial Identity, Multicultural Competency, Family Functioning, Black Families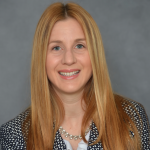 Dawn Goel Dawn Goel's CV – September 2023
Professor
Ph.D,, University of Tennessee
Office: HH 313
Phone: 304-696-2914
E-Mail: dawn.goel@marshall.edu
Teaching Interests: Social psychology and experimental psychology
Research Interests: Social justice, health care disparities, attitudes, prejudice, and gender roles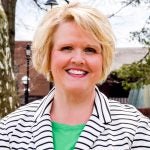 Penny Koontz
Psychology Clinic Director
Associate Professor
Psy.D., Marshall University
Office: HH 315
Phone: 304-696-2768
E-Mail: koontz7@marshall.edu
Teaching Interests: Addiction, Geropsychology, Differential Diagnosis, Health Psychology, Clinical Supervision, Abnormal Psychology
Research Interests:  Addiction, Health Behaviors, Obesity, Mental Health and Aging, Stigma, Correctional & Forensic Psychology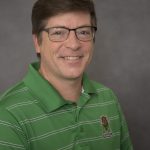 Chris LeGrow
Professor
Ph.D., Ohio University
Office: HH 331B
Phone: 304-696-2780
E-Mail: legrow@marshall.edu
Teaching Interests: Statistics, Experimental Psychology, Paranormal Phenomena, Personnel Psychology, Industrial-Organizational Psychology, Capstone Seminar, I/O Practicum/Internship
Research Interests: Teaching of I/O Psychology, Research Ethics, Program Evaluation, Evaluation of Paranormal Evidence, Focus Groups, Service Learning
Tom Linz
Clinical MA Program Coordinator
Associate Professor
Ph.D., University of Georgia
Office: MUGC 107 and HH 223
Phone: 304-696-2774
E-Mail: tlinz@marshall.edu
Teaching Interests: Child Assessment, Current Models of Psychotherapy, Biologic Basis of Behavior, Research Seminar, MA Internship, and MA Practicum
Research Interests: Attention and Organization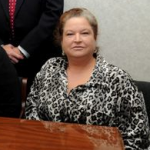 Pamela Mulder
Professor
Ph.D., California School of Professional Psychology
Office: HH 226
Phone: 304-696-2770
E-Mail: mulder@marshall.edu
Teaching Interests: Adult Assessment, Cross Cultural, Abnormal Personality
Research Interests: Rural Populations, Behavioral Health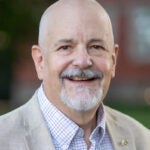 David J. Pittenger    David J. Pittenger vitae administrative 2020
Professor
Ph.D.,  The University of Georgia
Office: HH 310
Phone: 304-696-2818
E-Mail: pittengerd@marshall.edu
Teaching Interests:  General, Statistics and Research Design, Psychometrics, History of Psychology
Research Interests:  Classical and Operant Conditioning, Partial Reinforcement Extinction Effect, Psychometrics and test validation, Psychological aspects of the aesthetic experience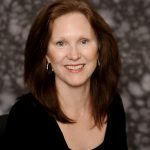 Sandra Stroebel  Curriculum Vitae- Sandra Stroebel
Program Co-Coordinator, School Psychology
Ph.D.
Office: Graduate College Building 110
Phone: 304-746-2032
E-mail: stroebel@marshall.edu
Please see the School Psychology home page for more information:
www.marshall.edu/graduate/programs.school-psychology/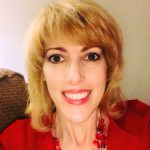 Jennifer Kirby
Professor
Ph.D., West Virginia University
Office: HH 331-D
Phone: 304-696-2786
E-Mail: tiano@marshall.edu
Teaching Interests: Differential Diagnosis and Treatment Planning, Child and Family Diagnosis and Therapy, Psychotherapy Sequence I and II, Abnormal Psychology, Clinic Supervision, Capstone,
Research Interests: Parent and Teacher Training, Behavior Management with Young Children, Impact of Appalachian Culture on Parent Training, Parent-Child Interaction Therapy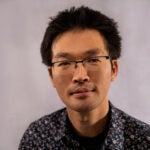 Masa Toyama
Assistant Professor
Ph.D., North Dakota State University
Office: HH 305
Phone: 304-696-2777
E-Mail: toyama@marshall.edu
Teaching interests: Child/Adult Development, Cognitive Psychology, Experimental Psychology, Statistics
Research interests: Living and aging well, sense of control, fatalism, self-regulation, cross-cultural research, first-generation college students
Adjunct Faculty
Jon Dunham
Instructor
Office:  HH 304
Phone: 304-696-2771
Professor Emeritus
Marty Amerikaner
Professor Emeritus
Ph.D., University of Florida
Email: amerikan@marshall.edu
Marc Lindberg
Professor Emeritus
Ph.D., The Ohio State University
Email: lindberg@marshall.edu
Steven Mewaldt
Professor Emeritus
Ph.D., University of Iowa
Email: mewaldt@marshall.edu
W. Joseph Wyatt
Professor Emeritus
Ph.D., West Virginia University
Email: wyatt@marshall.edu
Administrative Staff
Nancy Tresch-Reneau, MA
Program Support
Administrative Secretary, Sr.
Office: HH 328
Phone: 304-696-6446
E-Mail: tresch@marshall.edu
Research Interests: Military history, Appalachian history, Civil War, history of genocide
Tracy Eubank, MS
Program Support 
Program Assistant III
Office: HH 326
Phone: 304-696-2785
E-Mail: eubank5@marshall.edu
HH = Harris Hall – Huntington OM  = Old Main  – Huntington
MUGC = Marshall University Graduate College – South Charleston