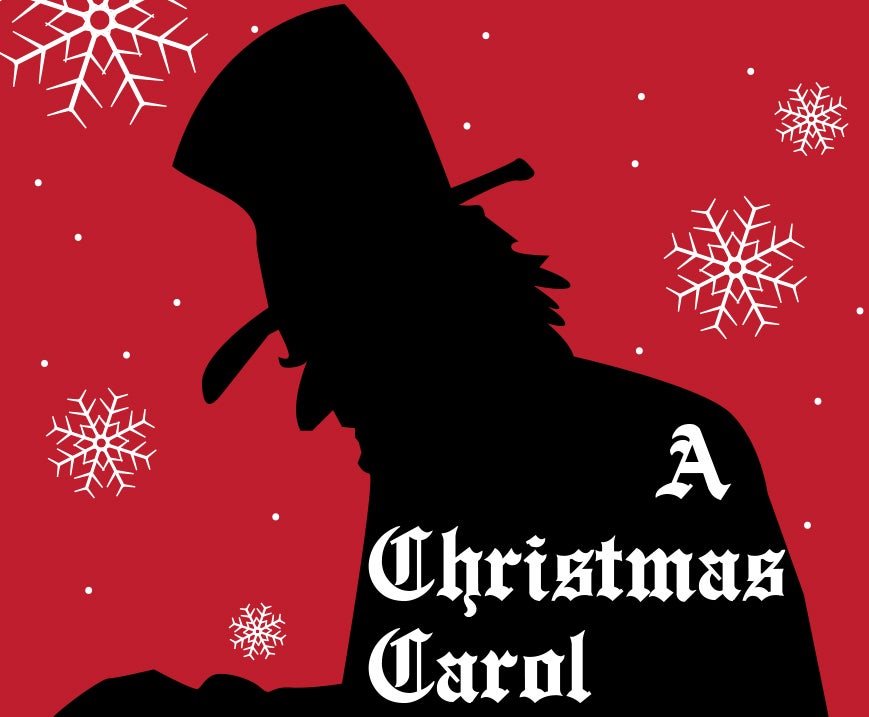 Marshall University's School of Music and Theatre continues its 2015-2016 theatre season with a production of the classic Charles Dickens work "A Christmas Carol" in the Joan C. Edwards Performing Arts Center on Marshall's Huntington campus.
The show will run at 7:30 p.m. daily from Wednesday, Nov. 18, through Saturday, Nov. 21. A matinee performance will take place at 2 p.m. Saturday, Nov. 21.
Nicole Perrone, associate professor of theatre at Marshall, directs the production, while Jack Cirillo, professor and program director for the theatre program, stars as Ebenezer Scrooge.
Romulus Linney's adaptation of the story follows Scrooge from an embittered, ungenerous creature into a giving, caring human being. The transformation occurs one pivotal Christmas Eve when three spirits show Scrooge the meaning of life.
This richly textured play brings the full spirit of the book—as well as those of Christmases Past, Present and Yet To Come—to life on the stage.
Tickets are available by calling the Joan C. Edwards Performing Arts Center box office at 304-696-2787
. Adult tickets are $20, faculty/staff tickets are $15, seniors 60 and older are $15, and children 12 and under are $7. Marshall students are admitted with a valid ID.