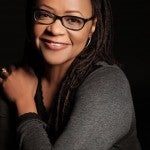 Donna Britt wrote for The Detroit Free Press and USA Today before she joined The Washington Post as a columnist in 1991. Her column explores issues of race relations in America, gender politics, popular trends, books, film, music, and various other topics. Britt was born in Gary, Indiana, the sole daughter in a family of four. She studied film at Hampton University before going on to earn a Master's degree from the University of Michigan. During her last year in Ann Arbor, her older brother Darrell was shot to death by Gary police—the subject of Britt's first memoir, Brothers (& Me), which was listed as one of "10 Titles to Pick Up Now" in  O Magazine. Britt has been nominated for a Pulitzer Prize in journalism, and she received a "Distinguished Writing Award" for commentary and column writing from the American Society of Newspaper Editors.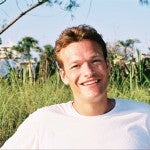 Chris Bachelder is a novelist, e-book pioneer and frequent contributor to the publications McSweeney's Quarterly Concern and The Believer. Born in Minneapolis, Minnesota, he grew up in Christiansburg, Virginia. Bachelder received his MFA in Creative Writing from the University of Florida at Gainesville. His novel Lessons in Virtual Tour Photography was McSweeney's first e-book, which earned more than 45,000 downloads by 2004. Bachelder is best known for his scrapbook-style novels, Bear v. Shark (2001) and U.S.! (2006). His fourth and most recent book, Abbott Awaits, was published in 2011 at Louisiana State University Press. He currently lives in Ohio where he is an Assistant Professor of fiction in the Graduate Creative Writing program at the University of Cincinnati.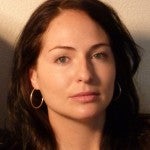 Danielle Cadena Deulen is a poet and essayist. Her collection of poems, Lovely Asunder, won the Miller Williams Arkansas Poetry Prize and was published with the University of Arkansas Press in 2011. Her memoir, The Riots, published with University of Georgia Press in 2011, won the 2010 AWP Prize in Creative Nonfiction, was a finalist for the 2011 Grub Street National Book Prize in Nonfiction, in addition to winning the 2012 Great Lakes Colleges Association (GLCA) New Writers Award. Formerly, she was a Jay C. and Ruth Halls Poetry Fellow at the Wisconsin Institute for Creative Writing at the University of Wisconsin-Madison. Her poetry and essays have appeared in such journals as The Utne Reader, The Missouri Review, The Iowa Review, Smartish Pace, and The Indiana Review.  Deulen received her MFA in Creative Writing from George Mason University and her PhD in English from the University of Utah. She currently lives in Ohio where she is an Assistant Professor of poetry in the Graduate Creative Writing program at the University of Cincinnati.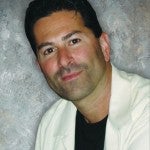 Neil Carpathios is the author of three full-length poetry collections: Playground of Flesh (runner-up in the Main Street Rag Press Book Competition); At the Axis of Imponderables (winner of the Quercus Review Press Book Award); and Beyond the Bones (runner-up in the FutureCycle Press Book Competition). He also writes for the column "Let's Talk Poetry" in The Portsmouth Daily Times, encouraging the appreciation of poetry by showcasing work by local poets in the Southern Ohio region. The recipient of fellowships and grants from the Ohio Arts Council and National Endowment for the Arts, he teaches and is Coordinator of Creative Writing at Shawnee State University in Portsmouth, Ohio.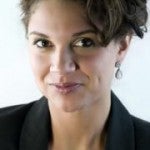 Crystal Good is a member of the "Affrilachian" (African-American-Appalachian) Poets and the author of Valley Girl, her first collection. The poems explore themes in quantum physics, Appalachian culture, gender equality, and mountaintop removal. Good has been published in Pluck! The Journal for Affrilachian Culture and Appalachian Heritage, and she's been a featured poet/speaker at several colleges and universities. Good is the founding member of OneKanawha, a diversity and anti-racism advocacy group, and she's received multiple awards for her service and advocacy through the arts. In 2005 she was honored by Governor Manchin as a West Virginia Innovative Artist with the Museum in the Community. Currently, she serves as the Director of Brand Experience at Mythology LLC. Good graduated from West Virginia State University and lives in Charleston, West Virginia with her three sons.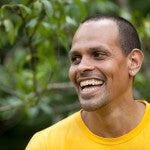 Ross Gay is the author of two collections of poetry, Against Which (CavanKerry Press, 2006) and Bringing the Shovel Down (University of Pittsburgh Press, 2011). His poems have appeared in literary journals and magazines including American Poetry Review, Harvard Review, Columbia: A Journal of Poetry and Art, Margie: The American Journal of Poetry and Atlanta Review, and in anthologies including From the Fishouse (Persea Books, 2009). His honors include being a Cave Canem Workshop fellow and a Bread Loaf Writers Conference Tuition Scholar, and he received a grant from the Pennsylvania Council of the Arts. Gay was born in Youngstown, Ohio and grew up outside of Philadelphia. He received his MFA in poetry from Sarah Lawrence College, and his Ph.D. in American Literature from Temple University. He has taught poetry, art and literature at Lafayette College in Easton, PA and Montclair State University in New Jersey. He now teaches at Indiana University in Bloomington, Indiana and the low-residency MFA in poetry program at Drew University.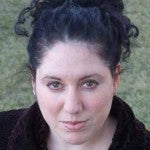 Erika Meitner's first collection of poems, Inventory at the All-Night Drugstore (2003), won the Anhinga Prize for Poetry, and was a finalist for the 2004 Paterson Poetry Prize. Her second collection, Ideal Cities, was selected as the winner of the 2009 National Poetry Series competition, and was published in 2010 by HarperCollins. Her third and most recent book, Makeshift Instructions for Vigilant Girls, was published by Anhinga Press in 2011. Meitner is a first-generation American: her father is from Haifa, Israel; her mother was born in Stuttgart, Germany, which is where her maternal grandparents settled after surviving Auschwitz, Ravensbruck, and Mauthausen concentration camps. She is currently an Assistant Professor of English at Virginia Tech, where she teaches in the MFA program, and is also simultaneously completing her doctorate in Religious Studies at the University of Virginia, where she was the Morgenstern Fellow in Jewish Studies.
Andrew (A.J.) Hartley received his B.A. from Manchester University (UK), and his M.A. and PhD from Boston University in 1996, where he established Willing Suspension Productions, a student theatre group specializing in non-Shakespearean Renaissance drama. He currently teaches in the theatre department at University of North Carolina-Charlotte and is the director of UNC Charlotte's Shakespeare in Action Centre, which is currently engaged in an ambitious project to stage an event connected to each of Shakespeare's plays by the 400th anniversary of his death in April 2016. Dr. Hartley also publishes best-selling popular fiction (mystery/thrillers, fantasy adventure and children's/young adult novels) as A.J. Hartley. Critics have compared Hartley to DaVinci Code author Dan Brown for the way history and research underpin his mysteries and grip his readers in a page-turning spell.