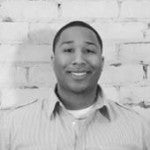 MARCUS WICKER, National Poetry Series winner and author of Maybe the Saddest Thing, was born in Ann Arbor, Michigan. The recipient of a 2011 Ruth Lilly Fellowship, he has also held fellowships from Cave Canem, the Fine Arts Work Center, and Indiana University where he received his MFA. Wicker's work has appeared in Poetry, Beloit, Third Coast, and Ninth Letter, among other journals. Marcus is assistant professor of English at University of Southern  Indiana and poetry editor of Southern Indiana Review.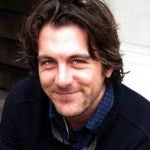 WILL SCHUTT is the winner of the 2012 Yale Series of Younger Poets Prize and author of the collection Westerly. A graduate of Oberlin College and Hollins University, he is the recipient of fellowships from the James Merrill House and the Stadler Center for Poetry. His poems and translations have appeared or are forthcoming in Agni, FIELD, The New Republic, The Southern Review and elsewhere. He currently lives with his wife in Wainscott, New York.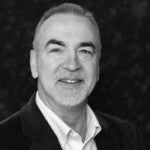 JOHN VAN KIRK is an Iowa Review Award winner and author of the novel Song for Chance. His first published short story earned him the O. Henry Award in 1993.  He won The Iowa Review Fiction Prize in 2011, and most recently his story "Tornado" was a finalist in the American Litarary Review's fiction contest.  His work has been published in The New York Times Magazine, The Hudson Review, The Iowa Review, West Branch, Kestrel, The Sonora Review, and Ellery Queen Mystery Magazine, as well as several anthologies.  His novel—Song for Chance—is set to be published in September 2013 by Red Hen Press.  He is currently in his 20th year of teaching writing and literature at Marshall.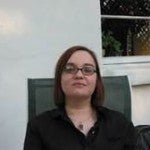 JULIA WATTS is a YA/LGBT fiction writer and the author of five novels, including Finding H.S., picked for the 2001 Lambda Literary Award in the children/young adult category. Her latest novel, Secret City, appeared this summer from Bella Books. The recipient of an MFA from Spalding University, Julia lives in Knoxville, Tennessee, where she teaches at South College.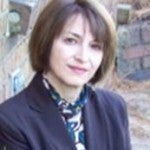 LILA QUINTERO WEAVER, graphic novelist and author of Darkroom: A Memoir in Black and White, was born in Buenos Aires, Argentina, in 1955. At age five, she immigrated to the U.S. with her family and spent her school years in a small Alabama town where she absorbed the material that makes up her illustrated memoir. A graduate of the University of Alabama, Lila was named a finalist for the Small Press Expo 2012 Ignatz Award for Promising New Talent and for the 2012 Cybils Award in the Graphic Novels category. The Children's Literature & Reading Special Interest Group of the International Reading Association awarded Darkroom with a Notable Books for a Global Society designation.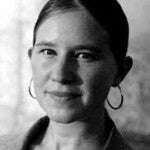 EULA BISS is a National Book Award winner and author of Notes from No Man's Land. She holds a BA in nonfiction writing from Hampshire College and an MFA in nonfiction writing from the University of Iowa. Her second book, Notes from No Man's Land, received the Graywolf Press Nonfiction Prize and the National Book Critics Circle Award for criticism. She teaches writing at Northwestern University and is working on a new book about myth and metaphor in medicine with the support of a Guggenheim Fellowship, a Howard Foundation Fellowship, and an NEA Literature Fellowship. Her essays have recently appeared in The Best American Nonrequired Reading, The Best Creative Nonfiction and the Touchstone Anthology of Contemporary Nonfiction as well as in The Believer, Gulf Coast, Columbia, Ninth Letter, the North American Review, the Bellingham Review, the Seneca Review, and Harper's.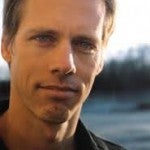 JOHN BRESLAND, nationally renowned video essayist, works in video, radio and print. He teaches creative writing at Northwestern, and he is the Film Editor of TriQuarterly. His essays can be seen at Blackbird and Ninth Letter, read in Brevity and North American Review and heard occasionally on public radio. His work has been anthologized in Essayists on the Essay: Montaigne to Our Time as well as The Fourth Genre, an anthology of contemporary creative nonfiction. He is the recipient of the Tamarack Award for Fiction and a Ludwig Vogelstein Foundation fellowship. Bresland holds an MFA in nonfiction writing from the University of Iowa.
AFFA MICHAEL WEAVER's first book of poetry, Water Song, was published in 1985 as part of the Callaloo series. Since Water Song, Weaver has written and published The Plum Flower Dance: Poems 1985 to 2005 (University of Pittsburgh Press, 2007); Multitudes; Sandy Point; and The Ten Lights of God, all of which appeared in 2000. His full length play Rosa was produced in 1993 at Venture Theater in Philadelphia under a small-Equity contract. His short fiction appears in Gloria Naylor's Children of the Night and in Maria Gillan's Identity Lessons. Weaver has been a Pew fellow in poetry and taught in National Taiwan University and Taipei National University of the Arts in Taiwan as a Fulbright Scholar. At Simmons College in Boston, Massachusetts, he is the Alumnae Professor of English and director of the Zora Neale Hurston Literary Center. In addition, he is Chairman of the Simmons International Chinese Poetry Conference.
Click here to view the 2012-2013 authors' bios.