The Lewis College of Business is accredited by the Association to Advance Collegiate Schools of Business (AACSB International). AACSB is regarded as the benchmark for business school quality among the academic community. As the longest serving global association dedicated to advancing management education worldwide, AACSB accredits 740 of the world's best business schools across 50 countries and territories. Less than 5% of the world's business schools have earned accreditation by AACSB International. Less than 1% have earned both business and accounting accreditation. Marshall University's Lewis College of Business holds accreditation in both business and accounting, placing us among the best in the world.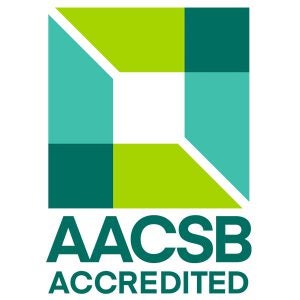 ---
To learn more about AACSB accreditation, visit www.aacsb.edu.
---
To learn more about the value of AACSB accreditation to your business education, visit www.accredited.aacsb.edu.
---