Our Mission
The mission of the Department of Accountancy and Legal Environment is to provide an education that will enable graduates to successfully enter the profession of accountancy, business, and/or graduate study. The faculty is committed to maintaining a current and relevant curriculum in the fields of accountancy and legal environment through professional engagement, service to our communities, and the development of applied and pedagogical research.
The mission of the BBA in Accounting program is to provide students the core knowledge and skills necessary to successfully enter the profession of accountancy, business, and/or graduate study.
The mission of the Master of Science in Accountancy program is to prepare students to succeed in the profession of accountancy and/or business by enhancing technical skills and knowledge that encompass professional competency, communication proficiency, and research abilities.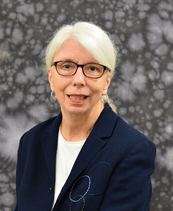 Degrees Offered
Bachelor of Business Administration (BBA) in Accounting
Master of Science (MS) in Accountancy
Fully Online Master of Science (MS) in Accountancy
Minor in Accounting
Minor in Legal Environment
Faculty
The Department of Accountancy and Legal Environment has 12 award-winning faculty with diverse backgrounds and teaching interests. Most have worked in the profession and/or currently perform consulting in an array of accounting and legal services. Our faculty are committed to an emphasis on teaching and interaction with students. Our approach is to focus on student learning, and we provide a dedicated faculty-student mentoring program.
Follow this link to see our faculty scholarship.
Accredited, Ranked, and Endorsed
The Marshall University Lewis College of Business is accredited in both business and accounting by AACSB International – The Association to Advance Collegiate Schools of Business. It is one of only 186 schools to have this dual accreditation. What this means is that it provides students a high-level standard of quality education and learning.
Further evidence of the outstanding education you will receive at the Lewis College of Business, the BBA and MS Accounting programs have been nationally ranked by several ranking agencies including College Consensus, AccountingEdu, and OnlineU. The BBA program was endorsed by the Institute of Management Accountants (IMA) in 2019.
#3 Best MS in Accounting Program and MBA Accounting Concentration. 2019, College Consensus
Most Affordable BBA in Accounting Program in WV, 2018-2019, with CPA first-time exam pass rate of 60%, AccountingEdu
#31 out of 101 Most Affordable Accounting Schools. 2020, Discover Accounting
#3 MS Accountancy Program, Best Online Graduate Program of Value in Accountancy, OnlineU
Accounting Advisory Board and Alumni
We have an Accounting Advisory Board of elite business professionals who are dedicated to the students and the program.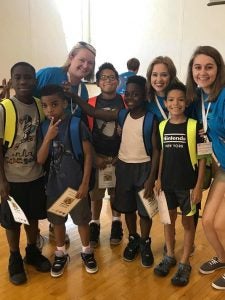 Professional Engagement and Experiential Learning
Our Accounting students actively engage with professionals through events such as Student Night, Visit the Firms, Beta Alpha Psi, VITA, and internships. Students who fully engage in these activities become members of the professional community even while still in college.
Accounting students also have the opportunity to engage in experiential learning in which real-world projects become part of the curriculum. Past projects have involved working with the Huntington Police Department, Peerless Block and Brick Company, the State Auditors, and more?
Graduate Profile
68% had an internship;
94% had a job and/or admission to grad school at or a few months after graduation, and;
82% of those reporting had salaries of $40,000 or above.
Student Certifications
Graduates with a BBA in Accounting from the Lewis College of Business are qualified to sit for several certification exams upon graduation: the Certified Management Accountant (CMA),  the Certified Financial Management (CFM), the Certified Internal Auditor (CIA), and the Certified Fraud Examiner (CFE).
In most states (including West Virginia), a student must have 150 semester hours of college credit to become a CPA. With your BBA in Accounting from the College of Business and some additional college credit, you will qualify to sit for the exam and eventually become a CPA!
We are proud to report that in 2019 Marshall's overall CPA exam pass rate of 50.0% and first-time pass rate of 55.6%, outranked the overall West Virginia CPA exam pass rate of 43.2% and first-time pass rate of 45.5%.