Successful managers supervise and motivate employees and direct the progress of an organization in a changing global economy.
By planning, organizing, leading, and controlling, managers work to increase the efficiency and effectiveness of their employees, processes, projects, and organizations. Successful managers view the entire enterprise and understand the forces shaping the firm's direction, policies, and goals while exercising personal leadership in managing employees.
The Department of Management and Healthcare Administration provides students with broad knowledge, skills, and perspectives in decision making, organizational behavior, strategy, human resources management, operations management, global business management, and healthcare management. Graduates can pursue and add value to many types of organizations, corporations, government agencies, and industries. They are prepared to meet the challenges of a technological business environment because they have mastered many professional skills.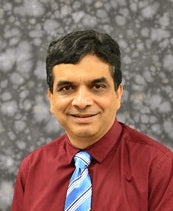 Dr. Deepak Subedi, Department Chair
Degrees Offered
Bachelor of Business Administration (BBA) in Management
Bachelor of Business Administration (BBA) in Healthcare Management
Bachelor of Business Administration (BBA) in Sustainability Technology and Management
Master of Business Administration (MBA)
Fully Online Master of Business Administration (MBA)
Master of Science in Health Care Administration
Master of Science in Human Resource Management
Minor in Management
Minor in Sustainability and Technology Management
Meet Our Faculty
The Department of Management and Health Care Administration has award-winning faculty with diverse backgrounds and teaching interests. These faculty are experts in management, having connections and ties to organizations and companies that enhance their teaching and research.   Our faculty are committed to an emphasis on teaching and interaction with students. They also engage in impactful scholarship that extends the boundaries of management practice and theory.
Follow this link to see our faculty scholarship.
Accredited, Ranked, and Endorsed
The Marshall University Lewis College of Business is accredited in both business and accounting by AACSB International – The Association to Advance Collegiate Schools of Business. It is one of only 190 schools to have this dual accreditation. What this means is that it provides students a high-level standard of quality education and learning.
Further evidence of the outstanding education you will receive at the Lewis College of Business, the MBA program has been nationally ranked by several ranking agencies including College Consensus, AccountingEdu, and OnlineU. The BBA program was endorsed by the Institute of Management Accountants (IMA) in 2019.
Ranked among the top 241 outstanding on-campus MBA programs Best Business Schools for 2022, Princeton Review
#252-328 of the Best Online MBA Programs, US News and World Report
#24 of the top 25 Online MBA Programs in the South – 2021 Rankings, Online MBA Report
The B.B.A. in Health Care Management is a member of the Association of University Programs in Health Administration (AUPHA)
Management Advisory Board
We have a Management Advisory Board of elite business professionals who are dedicated to the students and the program.