Jennifer Perry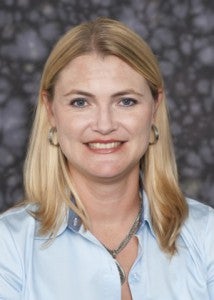 Clinical Laboratory Science
Office:  Science Building, Room 372
Phone: 304-696-3188
E-mail: jennifer.perry@marshall.edu
Dr. Jennifer D. Perry, Ed.D., Medical Laboratory Scientist, (MLS) ASCP serves as Chairperson and Program Director as well as a Professor for the Clinical Laboratory Sciences Department. Dr. Perry joined the Marshall University faculty in August of 2005.  She received her Associate Degree in Applied Science in Medical Laboratory Technology, her Bachelor of Science in Medical Technology, and her Master of Science in Health Care Administration all from Marshall University.  She also earned a Doctorate in Education Leadership, with research in the area of online education, from Marshall University. Prior to coming to Marshall, Dr. Perry spent twelve years in hospital clinical laboratories where she served as a supervisor in the Chemistry and Hematology sections.   In her supervisory role, she was also responsible for the clinical education of CLS students from Marshall University and Southern West Virginia Community College.  Dr. Perry teaches CLS 200, Clinical Biochemistry, CLS 460, Laboratory Management and Education, CLS 464, Laboratory Instrumentation, CLS 468, Laboratory Research/Capstone, and is the coordinator for MLS clinical experiences.
---
Pamela Meadows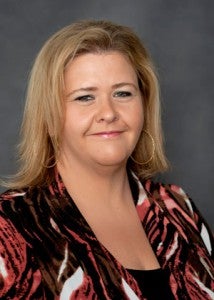 Clinical Laboratory Science
Office:  Science Building, Room 365
Phone: 304-696-6596
E-mail: meadow63@marshall.edu
Dr. Pamela Meadows, Ed.D., Medical Laboratory Scientist (MLS) ASCP, is an Associate Professor of Clinical Laboratory Sciences at Marshall University Professor Meadows joined the MU faculty in August 2012. She earned her Bachelor of Science degree in Medical Technology, her Master of Science in Health Care Administration, and her Doctorate in Education Leadership all from Marshall University.   Professor Meadows has over twenty years of experience in the clinical laboratory, and still works part time as a laboratory scientist at CAMC.  She currently teaches CLS 230, Clinical Hematology, CLS 410, Advanced Immunohematology, CLS 430, Advanced Hematology, CLS 210 Clinical Immunohematology, CLS 255 Clinical Laboratory Problems, CLS 466, Diagnostic Physiology, CLS 499, Seminar in Laboratory Medicine, and is the coordinator for MLT clinical experiences.