Spring Writing Conference
On March 26th- 28th, 2021 the Central West Virginia Writing Project held its first Virtual Writing and Learning Conference. Our theme this year was exploring how to teach and learn from one another about writing and teaching writing in in a composing rainbow that stretches from pencil and paper to digital creations.
Troy Hicks, author of The Digital Writing Workshop and more recently, Creating Digital Writing, was our keynote speaker. Troy Hicks is a Professor of Literacy and Technology at Central Michigan University and focuses his work on the teaching of writing, literacy and technology, and teacher education and professional development. … He blogs at Digital Writing, Digital Teaching.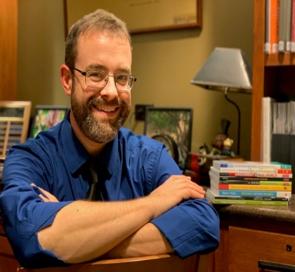 There were +25 exciting workshops, panel discussions, and teacher demonstrations of best practices to support writing and learning.  Here are a few snapshots of presentations that were presented.