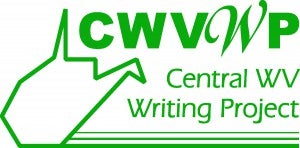 About Us
Central West Virginia Writing Project (CWVWP) is a site of the National Writing Project (NWP), the largest and longest-running professional development initiative for teachers in the United State. The CWVWP follows the NWP model of 'teachers-teaching-teachers'.
There has been a West Virginia National Writing Project site supported by Marshall University, South Charleston Campus since 1978. The site has delivered professional development in teaching writing across the curriculum to hundreds of K-adult teachers through partnerships with county school districts and individual schools.
Our Mission 
The mission of the CWVWP is to create professional learning communities where educators can collaborate to deepen their understanding of writing and the teaching of writing.
Through its professional development model, CWVWP recognizes the primary importance of teacher knowledge, expertise, and leadership that has a positive impact on students, schools, and the community.
CWVWP believes that access to high quality educational experiences that incorporate 21st century skills is a basic right of all learners and a cornerstone of equity. Central to our mission is the development of programs that recognize that our lives, practices, and writing are enriched when we interact with diversities of race, gender, class, ethnicity, and language.
Directors
Dr. Barbara O'Byrne
Director of Central West Virginia Writing Project
Dr. Stephanie A. Burdette
Co-Director Central WV Writing Project
Dr. Donna Atwood
Co-Director Central WV Writing Project
Project Manager, The EdVenture Group

Contact Us
Marshall University Central WV Writing Project
100 Angus E Peyton Drive
South Charleston WV 25303