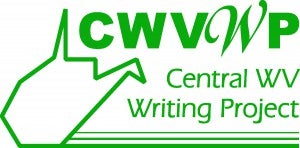 Central West Virginia Writing Project (CWVWP) is a site of the National Writing Project (NWP), the largest on-going staff development initiative for teachers. Faculties across the disciplines — from kindergarten through the university level — collaborate through various initiatives. The WV site follows the NWP teachers-teaching-teachers model. The primary goal of this website is to offer information about the programs offered by CWVWP and to connect teachers with information to help improve their practice.
There has been a West Virginia National Writing Project site supported by Marshall University, South Charleston (under different names) since 1978. Since 2002, Central West Virginia Writing Project has delivered professional development in teaching writing across the curriculum to hundreds of K-adult teachers through partnerships with county school districts and individual schools.
CWVWP is dedicated to improving writing in grades K-16 through partnerships with schools and county school districts. We believe in the power of classroom-tested knowledge. Successful practicing teachers are designated as Teacher Consultants (TCs) after completing the Invitational Summer Institute. Supported by CWVWP, TCs provide classroom-tested professional development that is grounded in theory, practice, and published research.
Mission Statement
As an affiliate of the National Writing Project (NWP), the Central West Virginia Writing Project (CWVWP) endorses their mission and assumptions (beliefs) which are contained herein with some additions and revisions for our locality:
The mission of the CWVWP is to improve the teaching of writing and improve learning in the schools of central West Virginia. Through its professional development model, CWVWP recognizes the primary importance of teacher knowledge, expertise, and leadership which impact students, schools, and extends into the community. CWVWP believes that access to high quality educational experiences that incorporate 21st century skills is a basic right of all learners and a cornerstone of equity.
Through its network of teachers, the CWVWP seeks to promote exemplary instruction of writing in every classroom in central WV. CWVWP values diversity—our own as well as that of our students, their families and their communities. We recognize that our lives and practices are enriched when those with whom we interact represent diversities of race, gender, class, ethnicity, and language.