Central West Virginia Writing Project
Writing and Learning Conference March 31-April 2, 2023
Writing: A Path to Discovery
Submit here online by January 10, 2023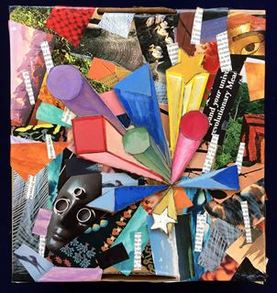 The Central West Virginia Writing Project @Marshall University invites you to submit a workshop proposal for the annual writing and learning conference at Marshall University, South Charleston Campus. The theme of this year's conference is writing as a path to discovery. In Habits of the Creative Mind (2016), Ann Jurecic and Richard E. Miller propose that "the best writing is curiosity-driven and is carried forward by creative acts of connective thinking." This approach to writing contrasts the "recipe-based approach" that often accompanies high-stakes testing and results in formulaic prose and disengaged students. How can we encourage teachers and students to see writing as an act of discovery about the self and about the world? How can we navigate the push and pull of conflicting writing programs and provide diverse learners with evidence-based instruction that fires imagination and promotes self-directed learning?
We will build on our resilience and interdependence and shine a light on writing practices and research that empowers educators and learners. The CWVWP @Marshall welcomes proposals that highlight novel and mindful approaches to teaching and learning. Shifts to virtual modalities and exchanges are rapidly accelerating and are creating new realities and collaborations. How can we infuse technology and media ethically and humanely into our curriculum and strategies?
The conference takes place Friday, March 31-Sunday April 2, 2023, and will feature a hybrid delivery model. The conference begins and ends with virtual sessions on Friday afternoon and Sunday afternoon. In-person workshops will take place on Saturday, April 1, 2023, at Marshall University, South Charleston Campus, 100 Angus E Peyton Drive, South Charleston, West Virginia.
Keynote Speaker, Steve Graham will be with us on Friday March 31st virtually.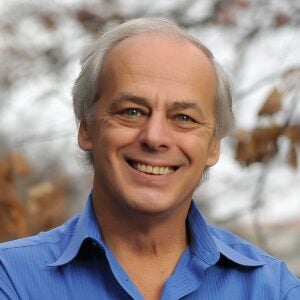 Here you can find his bio. We look forward to hearing from him.
This year the conference will feature workshops for educators from PK-20 that provide participants with rich opportunities for knowledge-building and sharing. Presenters will have the option of submitting a proposal for a single, four-hour workshop or a proposal for a two-hour workshop that will be presented twice on Saturday. This format invites presenters and participants to do a deeper dive into writing and writing instruction, to think critically and creatively about how to approach writers and writing, k-20.
Tentative Saturday Schedule
9:00-10:00 Check-in and continental breakfast
10:00-12:00 workshop session part 1 or session 1
12:00-1:00 lunch
1:00-3:00 workshop session part 2 or session 1 repeated
3:00-3:3/4:00 wrap up session, share out from workshops
Stipend to Workshop Leaders
Workshop leaders will receive a stipend of $500.00 for a solo session or 250.00 for a session with two presenters.
The same stipend will be awarded for a four-hour workshop or for a two-hour workshop provided twice during the conference.
A minimum of ten participants is needed for a workshop to move forward. Conference organizers will let each workshop leader know when ten participants have signed up for the session.
Conference registration fees for presenters will be waived
Marshall University will need to collect paperwork from presenters such as W-9 to process the payment of stipends.
Thinking of Submitting a Proposal?
Proposals for the workshops can be submitted on a range of themes and topics and directed to specific audiences. The following potential areas are examples, themes outside of the following list are also welcome. 
Potential areas for workshops
Finding Student Voice and Thinking to Promote Real-World Change
Creating Multimedia Projects to Engage the Disengaged
All In: Building an inclusive classroom through art-based Staff development programs to support new modes of teaching and learning
Discovering the Self in Storytelling
Cultivating the Maker Movement in the Classroom
Teaching argument writing
Making Space for At Risk Populations in Writing Instruction
Joyful Emergent Writing for PreK-2 Students
Poetry Workshop for Diverse Learners
Writing Across Physical, Emotional, and Cultural Borders
Conferring and providing feedback to writers
Workshop proposals have these elements
Name of presenter(s)
County and school of presenters
Email address(es) of presenters
Title of Session
Full-day or repeated session
Brief description of the program session (25 words or less)
Target Audience
Workshop Description
In 300-500 words or less, present a goal and a plan for the workshop. Get to the core of what your session is about while making it sound informative and interesting. Let us know how you will engage participants in interactive workshop activities that will foster collaborative knowledge-building.
Ready to Submit a Proposal for a Conference Workshop
Decisions about Workshop
Decisions emailed to presenters, at the latest by January 14, 2023
Successful Workshops will be considered viable when a workshop plan has been accepted, and at least ten participants have registered for the conference and selected this session.
Registration for sessions will open on January 15, 2023
*Photo reference:https://sheeza-millis-2019.weebly.com/