Fall 2021 Student Workshops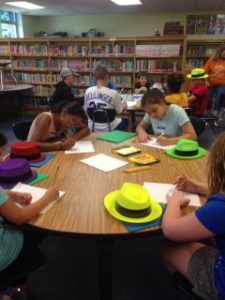 The CWVWP designed and delivered workshops this fall to help local districts prepare students for the Young Writers contest. They were held in Kanawha County in person and virtually. The CWVWP expanded this opportunity to experienced writing teachers  to develop and deliver workshops to support this important initiative.
These workshops were developed around West Virginia published texts and potentially led to possible entries for Young Writers contest.
If this of interest to you in the future, please send all questions and communications about future student workshops to Ms. Bobbi Lewis, blewis@mail.kana.k12.wv.us 
Here are a few photos from the workshops: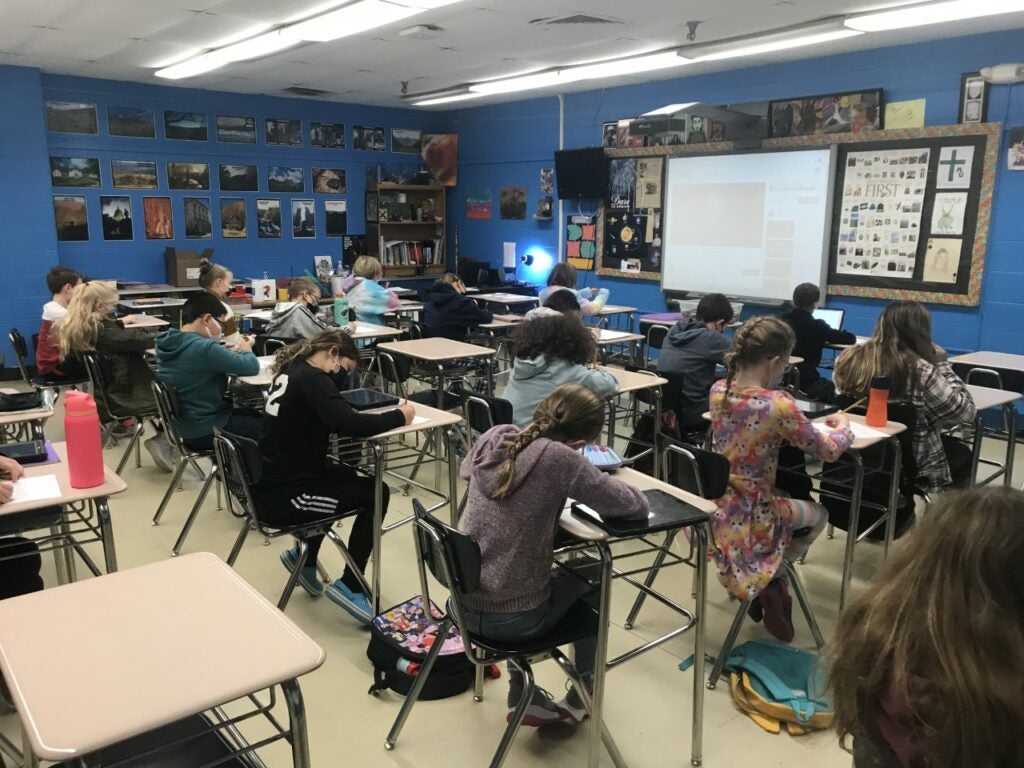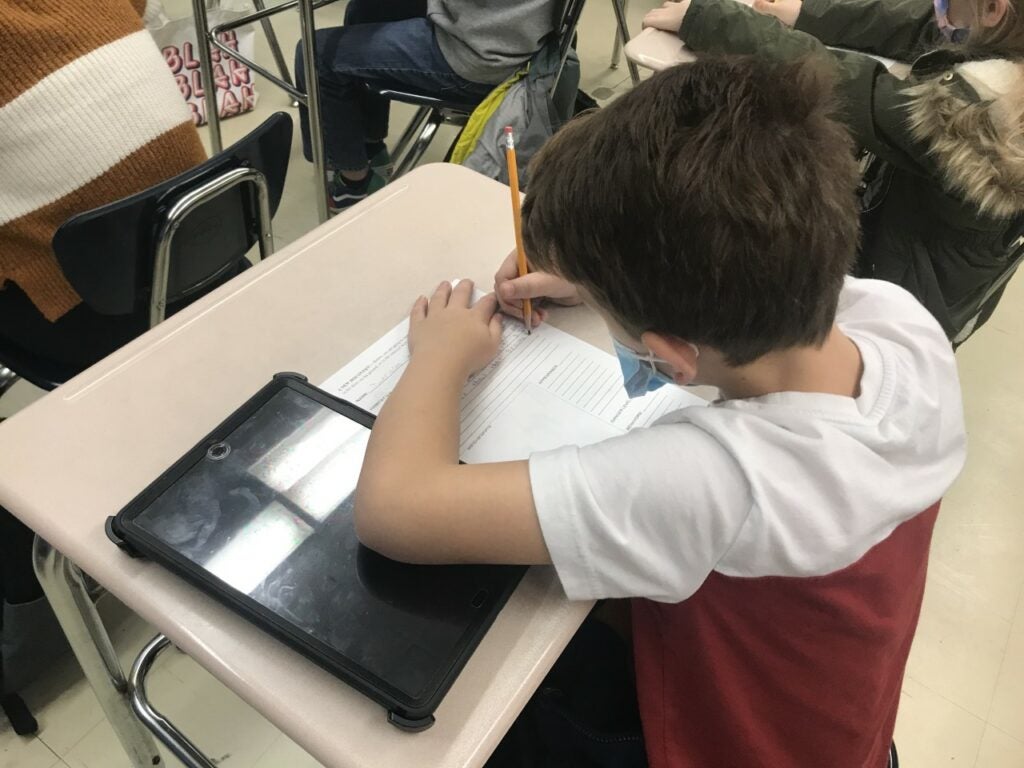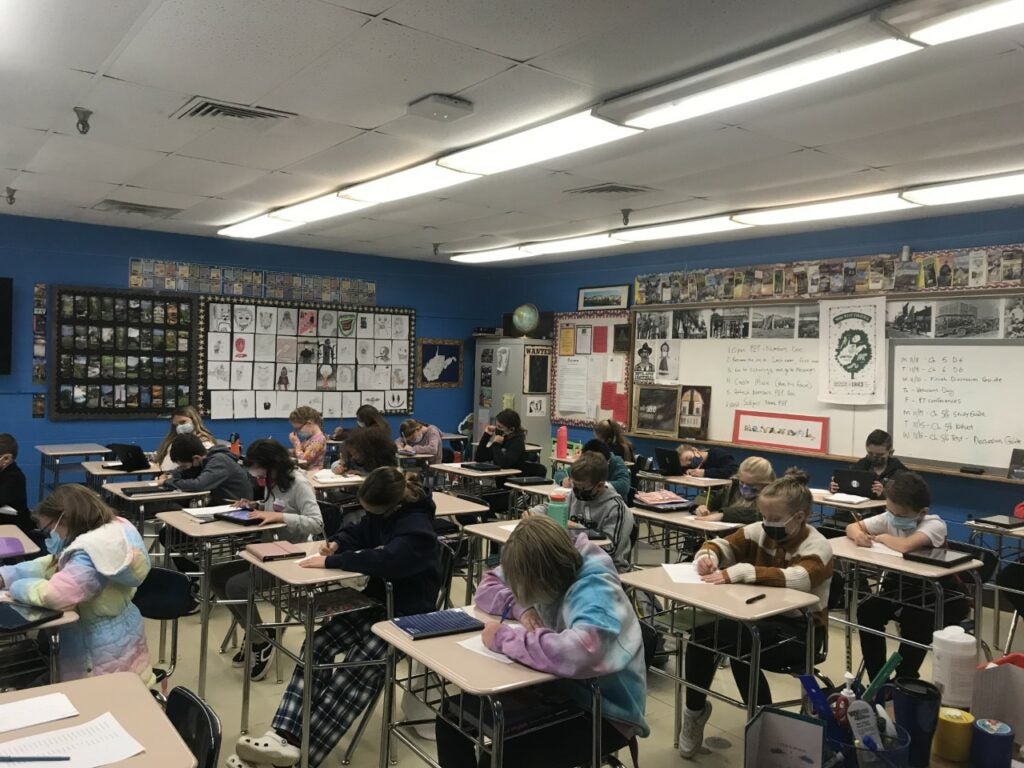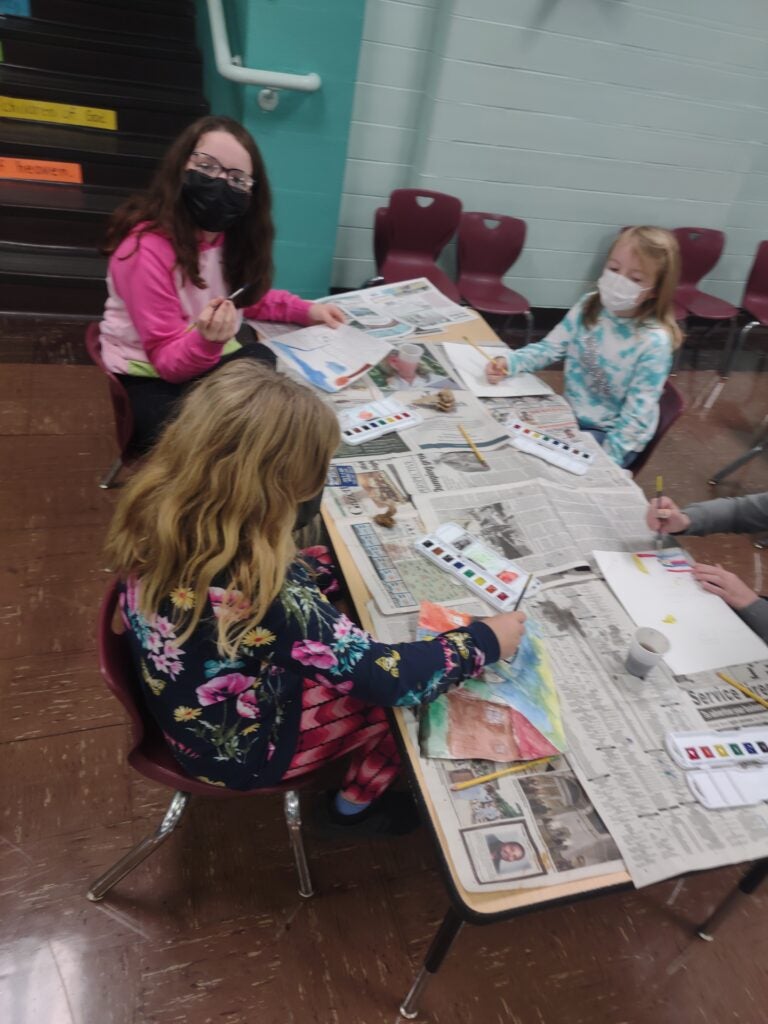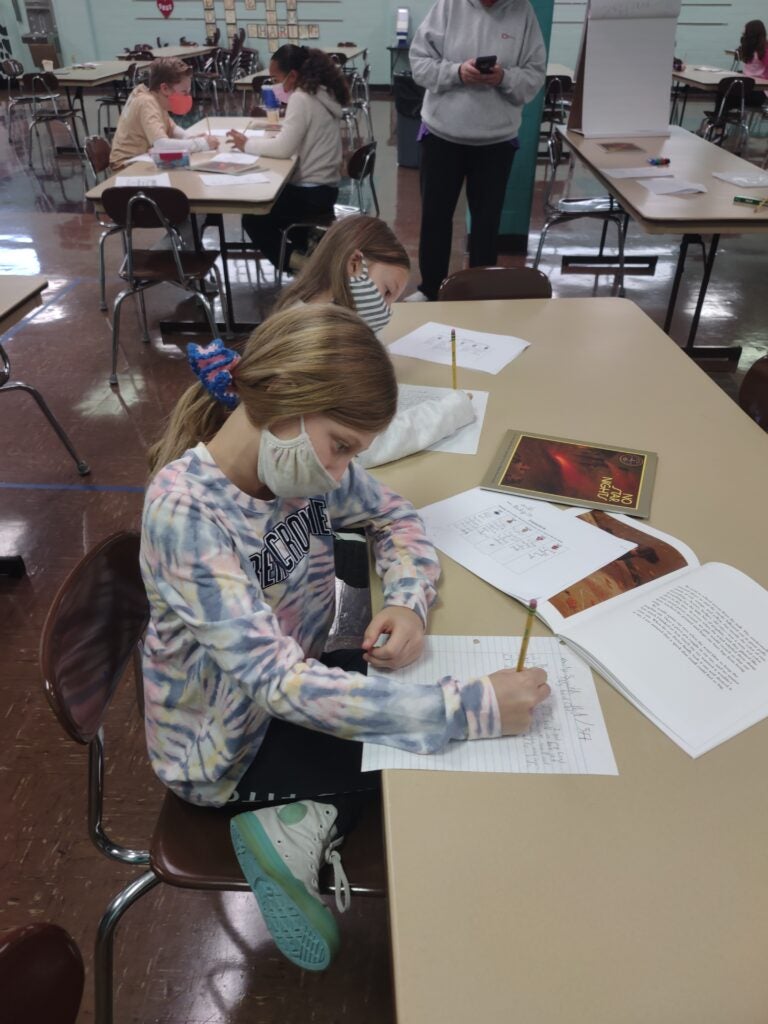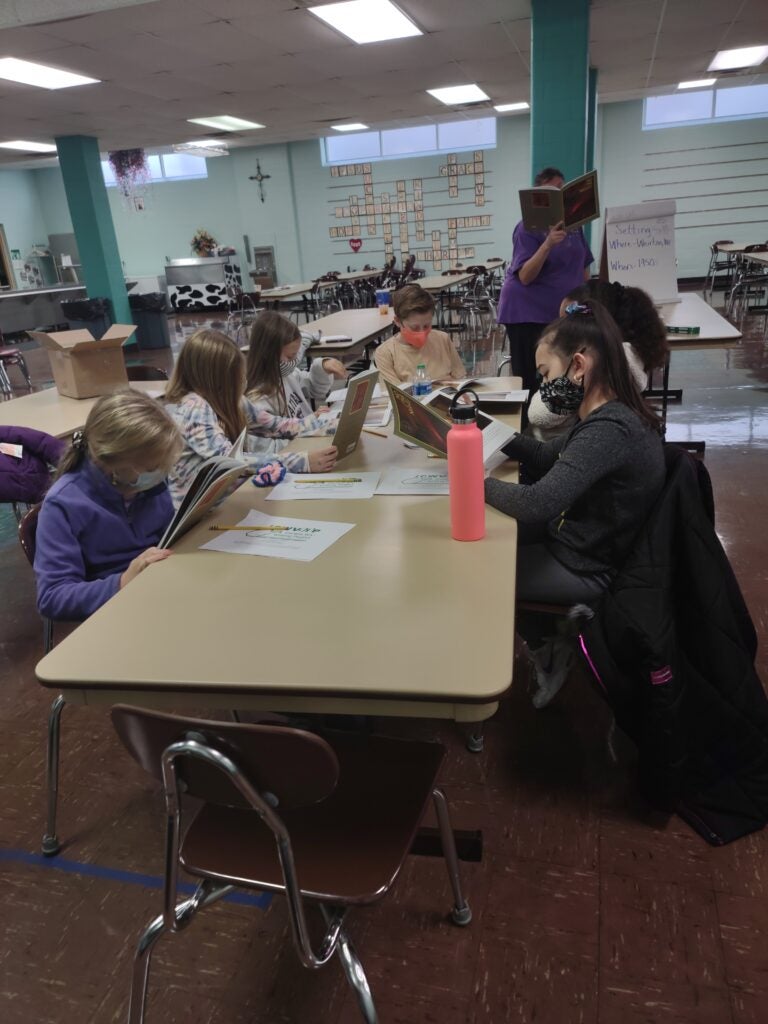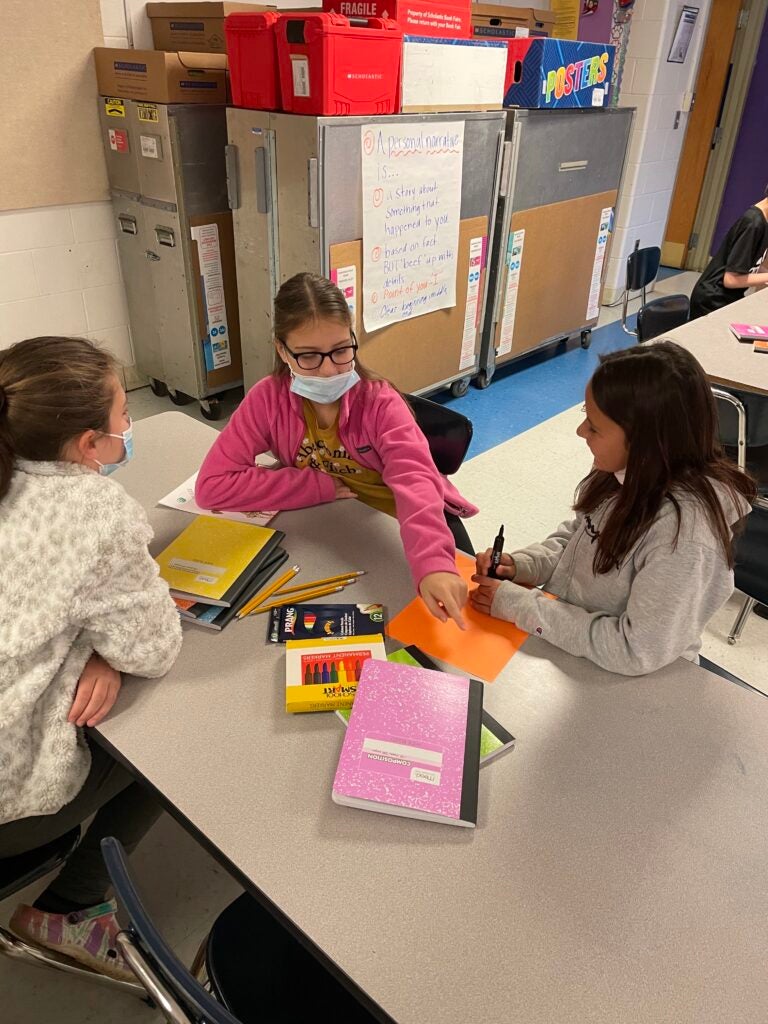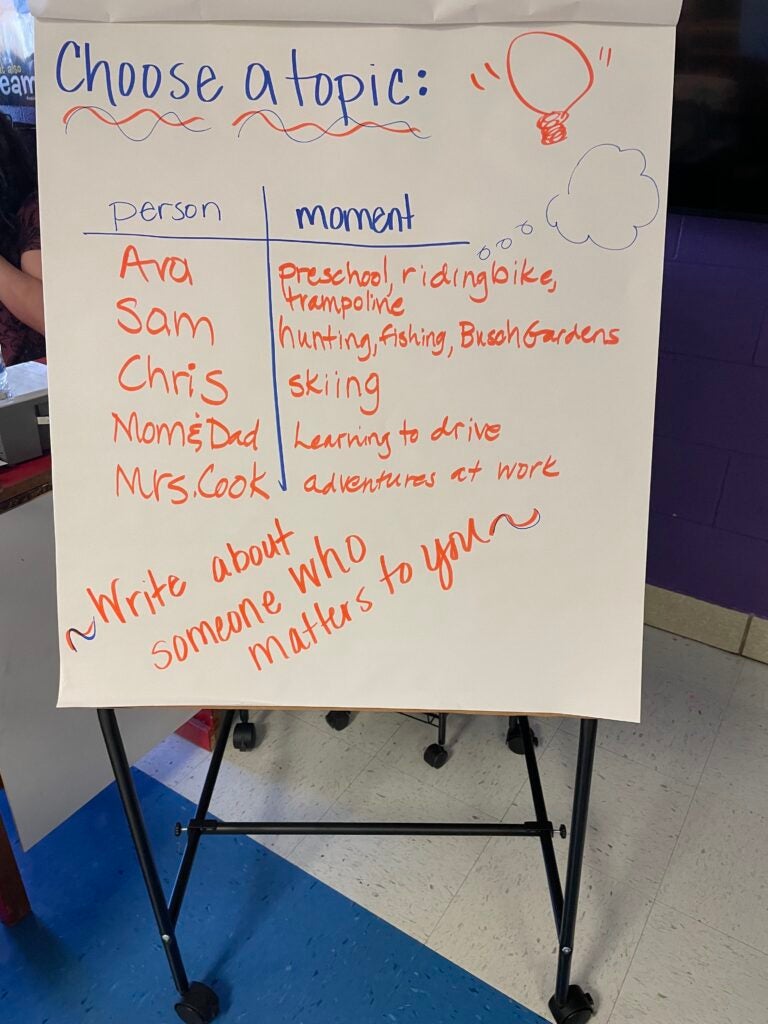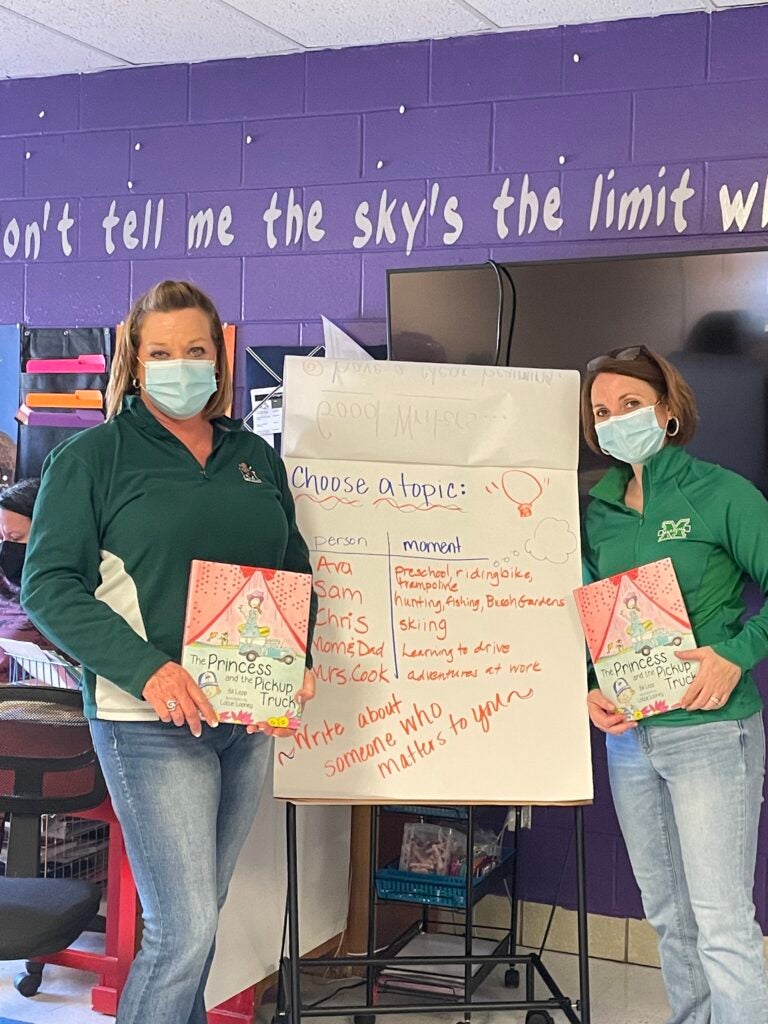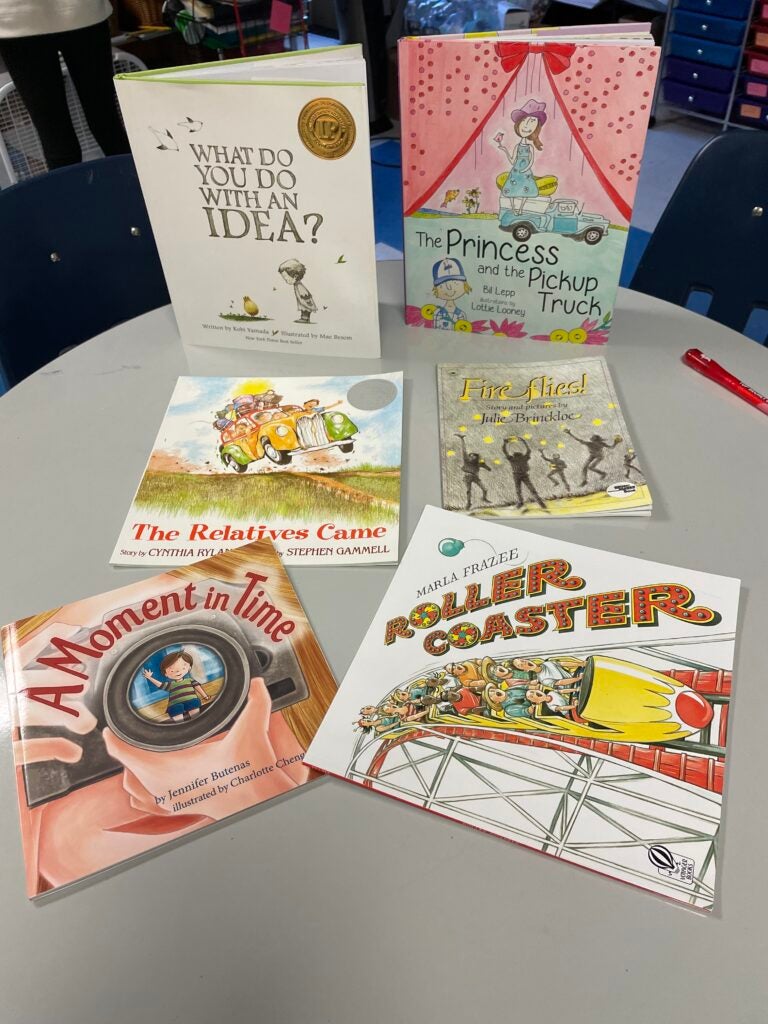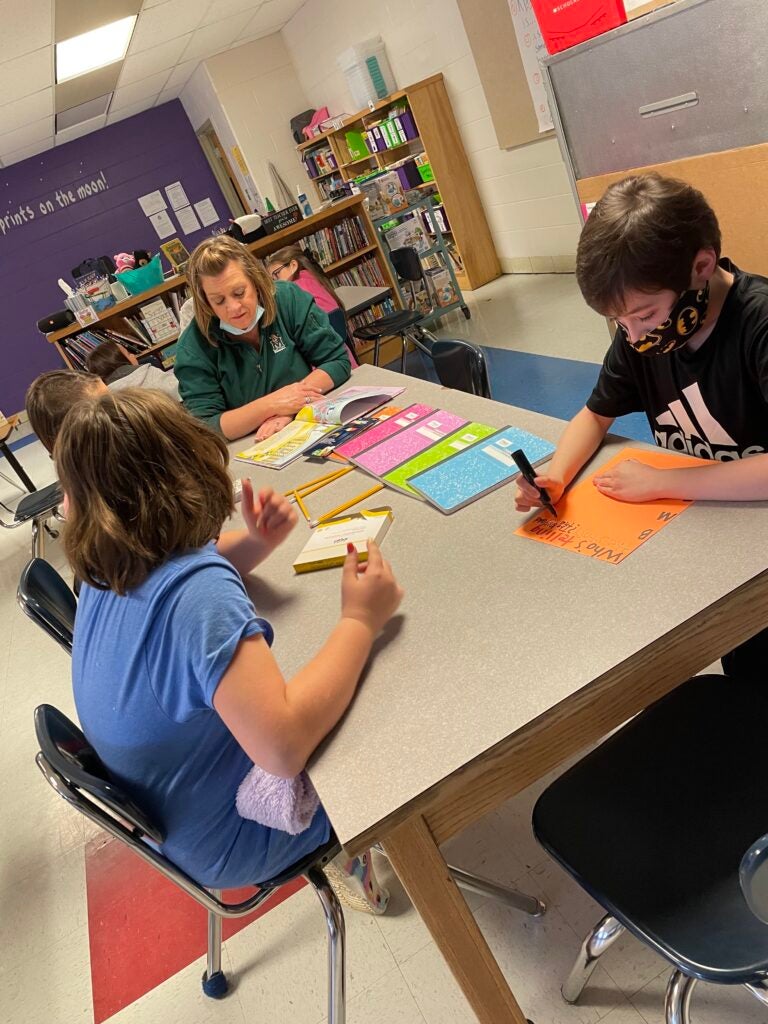 A writing workshop was also presented to Kindergarteners at Scott Teays Elementary School. Students engaged with the text, "Snow Company" by West Virginia author, Marc Harshman. Students focused on their five senses throughout the text to help guide their shared writing activity. Students also were able to make "fake snow" to incorporate their "touch" sense. The CWVWP  donated "Mountain Christmas" by Marc Harshman to every first grade student at Scott Teays Elementary.