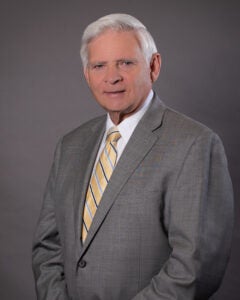 Bill W Dingus, Ph.D
Dr. Dingus serves as Executive Director of the Lawrence Economic Development Corporation, LEDC, which has grown from less than two million in assets to $65 million under his leadership.  Previously, he served as Dean of Ohio University Southern where the enrollments grew from 265 to over 3,000 during his tenure.  Additionally, he has owned and operated his own small businesses and assisted numerous others in succeeding in business.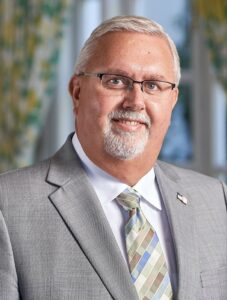 Chuck Oldaker
Mr. Oldaker is the Executive Vice President and Chief Financial Officer at Service Wire Co., headquartered in Culloden, WV. He works hand in hand with Service Wire's President and CEO to provide leadership and direction to Service Wire's talented Finance/Accounting, Sales, Manufacturing & Distribution, Human Resources, and Information Technology Leadership Team. In 2019, he received the Outstanding CPA in Business and Industry award from the WV Society of CPA's. He is an active member of several professional and social groups, these include the American Institute of Certified Public Accounts; WV Society of CPA's; National Association of Electrical Distributors; Gallia-Vinton Educational Service Center Business Advisory; Chesapeake Athletic Boosters, a 501(C)(3) public charity.
Joshua Scott
Mr. Joshua Scott is the Market President/Senior Vice President for Truist Bank (formerly BB&T), where he leads the commercial team in the greater Huntington area and the southern coalfields of WV. Josh has been with Truist since 2005 and has served in many roles, which include managing several local offices and leading Truist's Business Banking Division for the state of WV. In addition to having a bachelor's degree from West Virginia University, Josh is also a graduate of the BB&T Leadership Development program, the WV School of Banking, and the Lloyd P. Calvert Graduate School of Banking. A native of Williamson WV, Josh currently resides in Hurricane with his family.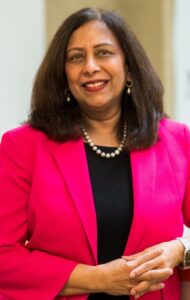 Darshana T. Shah, Ph.D
Darshana T. Shah, Ph.D., is a professor of pathology and associate dean for faculty advancement at the Marshall University Joan C. Edwards School of Medicine.  Her deep commitment to supporting faculty and excellent credentials as an academic scholar, has led her to attain diverse institutional roles, notably serving as founding editor-in-chief of the Marshall Journal of Medicine, a peer-reviewed, academic journal.  Dr. Shah has held several leadership positions in national and international organizations, including serving as national chair of the Association of American Medical Colleges' Group on Faculty Affairs and currently serves on the International science of team science board of Directors.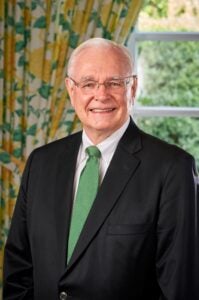 Robert Simpson
Mr. Simpson has held many positions at the Marshall University as well as in the professional circles of Charleston and Huntington. The most notable among them is his position as the former Interim Dean of the Lewis College of Business. Mr. Simpson was the co-founder for the CPA firm Simpson & Osborne and had a very successful career spanning over 40 years as a CPA in public practice. He then transitioned into the academic world and was a former LCOB Faculty member; his accomplishments here include receiving outstanding teaching awards and connecting on a personal level with the students. Mr. Simpson was awarded the Robert Bruce Hayes Award in Teaching Excellence.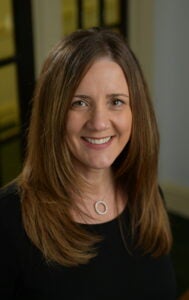 Lisa Chamberlin Stump
Lisa Chamberlin Stump is Chief Strategy Officer for the Mountain Health Network. She leads the system's enterprise strategic planning process and oversees market research and analysis; business development; corporate branding; campaigns; and media, social media, and public relations. She has received several national and regional recognitions including the Top Hospital Marketer of the Year national award and American College of Healthcare Executive's Early Healthcare Careerist Award. Lisa holds a Master of Science in Healthcare Administration from the University of West Florida and a Bachelor of Arts from the University of Mount Union, Ohio.