Interested in becoming a Student Fellow? Please fill out and submit Student Fellows application!
Brady Doyle is currently a sophomore at Marshall University's Lewis College of Business. He attended Dawson-Bryant High School in Coal Grove, Ohio. Brady double majors in Finance and Business Administration along with minoring in Economics. He has interests in banking and investments and hopes to one day have a career in Finance. Along with being a BB&T Student Fellow, he is also a member of Marshall University's SAM chapter. As a BB&T Center for Leadership Student Leadership Fellow, Brady hopes to build his leadership skills while helping empower others to lead and pursue their passions.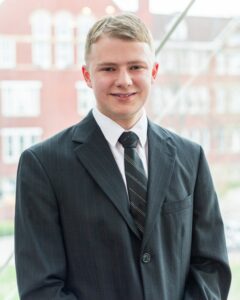 Jamison Lewis is currently a junior in Marshall University's Lewis College of Business, who attended Nitro High School in Nitro, WV. He is majoring in Management, as well as minoring in Professional Writing and Marketing. Jamison is currently President of Marshall University's SAM chapter, which won the 2021-2022 Organization of the Year Award and 27 awards at the 2022 SAM International Business Conference. He is also the Vice President of Professional Activities for Delta Sigma Pi (Xi Upsilon) and was inducted into Beta Gamma Sigma in April 2022. As a Student Leadership Fellow in the Truist Center, Jamison hopes to further improve his leadership abilities as he pursues a BBA and continues his journey in student organizations.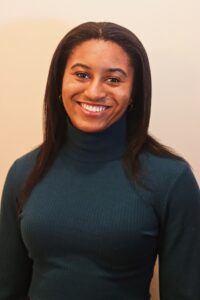 Joelle Williams, of Erie, PA, is a currently senior at Marshall University, pursuing a bachelor's degree in Advertising and Public Relations, with a double minor in Marketing and Professional Writing. After graduation, Joelle hopes to become a public relations strategist in the healthcare industry to increase Black representation in the PR industry and create lasting change in the community. At Marshall, Joelle is currently a member of Marshall's swimming and diving team, SAAC Diversity, Equity, and Inclusion Subcommittee Chair; PRSSA Chapter President, and a Society of Black Scholar Advisor. Outside of student organizations, Joelle is the founder of Black Girls Diving, a social media initiative that celebrates women of color in the Olympic sport diving. As a Truist Center for Leadership Student Leadership Fellow, Joelle hopes to share her knowledge about professional development, community outreach, and campus involvement with students seeking to pursue a career in the integrated communications field.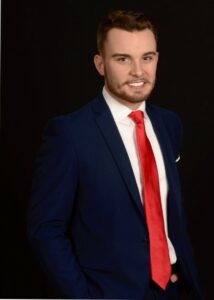 A Huntington native, Braydon Wren attended Spring Valley High School. He's currently a Senior at Marshall University and will be receiving his B.B.A. with studies in management and accounting this coming April. Braydon has also been accepted to Marshall as a M.B.A. student beginning in the summer semester, continuing his education in business management and accounting. Braydon began a career at State Electric Supply Company in 2019, working in the Corporate Credit Department overseeing Industrial Accounts. He recently began a new position with the company as an Intern Controller and looks forward to using the knowledge and experience gained to craft the future of the industry.