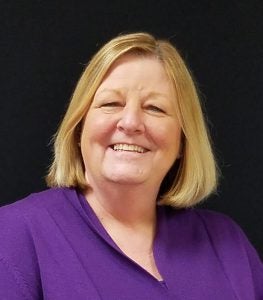 Nancy McCormick, M.A.
Interim Coordinator, Medical H.E.L.P.
Nancy has worked with the H.E.L.P. Program since 1993. She was first employed as an academic tutor with the College H.E.L.P. division. In 2004, she first began working with Medical H.E.L.P. Later, Nancy accepted a coordinating position with College H.E.L.P., while maintaining a relationship with Medical H.E.L.P. She has continued to work one-on-one with medical students to improve reading, time management and organization, and study skills.
Nancy enjoys the opportunity to work with medical students and enjoys playing a role in their journey toward meeting their academic and career goals. When asked about her involvement with the Medical H.E.L.P. Programs, she shared, "I have been privileged to work with students from all over the country from New England to Florida to Nevada and California. It is an awesome experience to work with so many bright individuals and to introduce them to a new way of thinking about their learning."
Many past medical students still keep in touch with Nancy. We are always excited to hear how they continue to experience success using the tools they gained while enrolled in our program.