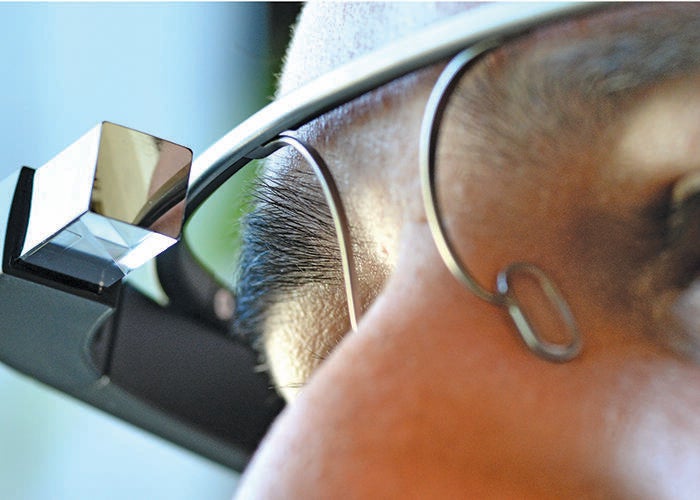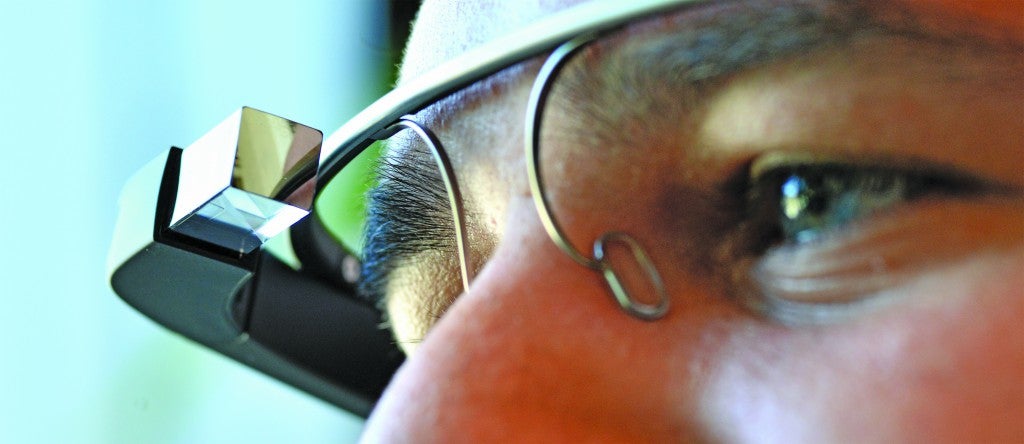 Marshall University computer science/information technology student Dylan Watson was selected as one of the first 8,000 Google Glass Explorers after entering (and winning) a contest about what he'd do if he had Glass. He got the idea for his entry after a real-life stumbling block.
While working on a research project about autonomous vehicles at the University of Arizona, Watson was collaborating with a partner who is a Spanish-speaking Puerto Rican native. While his partner knew a little bit of English, the two often were forced to communicate by drawing pictures.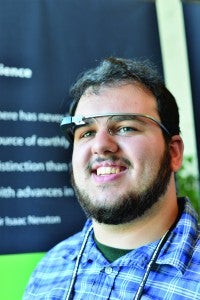 Watson said, "I thought to myself: there has to be a better way of doing this."
This barrier motivated Watson to create a Google Glass application (app) called, "Wearable Integrated Translator to Break Down communication Barriers"—or WIT.
Using the WIT app, users create a "chat room" that other Glass users can join.
A user can instruct the device to start listening for translation using the phrase "Ok Glass, start translating." Glass immediately sends the words that the user is saying to Watson's application server, where it identifies the message as well as the languages that the other members of the chat room speak. Then, the user's original message is sent to the other chat room members' devices where the message is displayed on their screen or played in their native language using the Glass ear piece. Fundamentally, if someone uses Watson's Glass app, creates a chat room with international colleagues and says "hello," some people may hear "hola" while others hear "bonjour."
Watson said, "With easier communication, the doors for more inter-global collaboration will be open."
The Google Glass Explorer Program was designed by Google for people who wanted to get involved in the Google Glass technology early and help shape its future.
---
Credit:  The Neuron (Spring 2014), West Virginia Higher Education Policy Commission, Division of Science and Research www.wvresearch.org