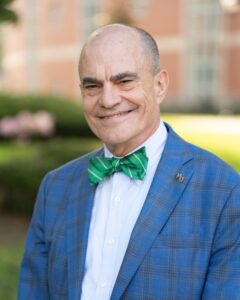 John Maher, Ph.D.
Vice President for Research, Marshall University
Executive Director, MURC
[Contact information and brief bio]
It is an exciting time indeed to be a part of the research community here at Marshall University, and those of us at the Marshall University Research Corporation are proud to be associated with the exemplary programs we serve.
Why is research important? Because in addition to resulting in life-changing discoveries and innovations, research also serves as a catalyst for economic development, improving the quality of life for all of us.
I am pleased to report that Marshall is experiencing great growth in research activity over the past several years, reflecting both the university's growing emphasis on research and the breadth of expertise represented on our campus. In fact, the total amount of funding for research at Marshall has increased from $27.8 million to more than $31 million in the last year. Research at Marshall resulted in an estimated economic impact of more than $66.7 million in 2015-16 alone.
Clearly, Marshall research has a vital role to play in the future of our state and region, and the Marshall University Research Corporation is dedicated to providing the highest level of professional services and support for this growing enterprise. Please make use of the information and links available here on our website, and contact any of us with questions or suggestions.
We look forward to working with you!
Sincerely,
John Maher, Ph.D.