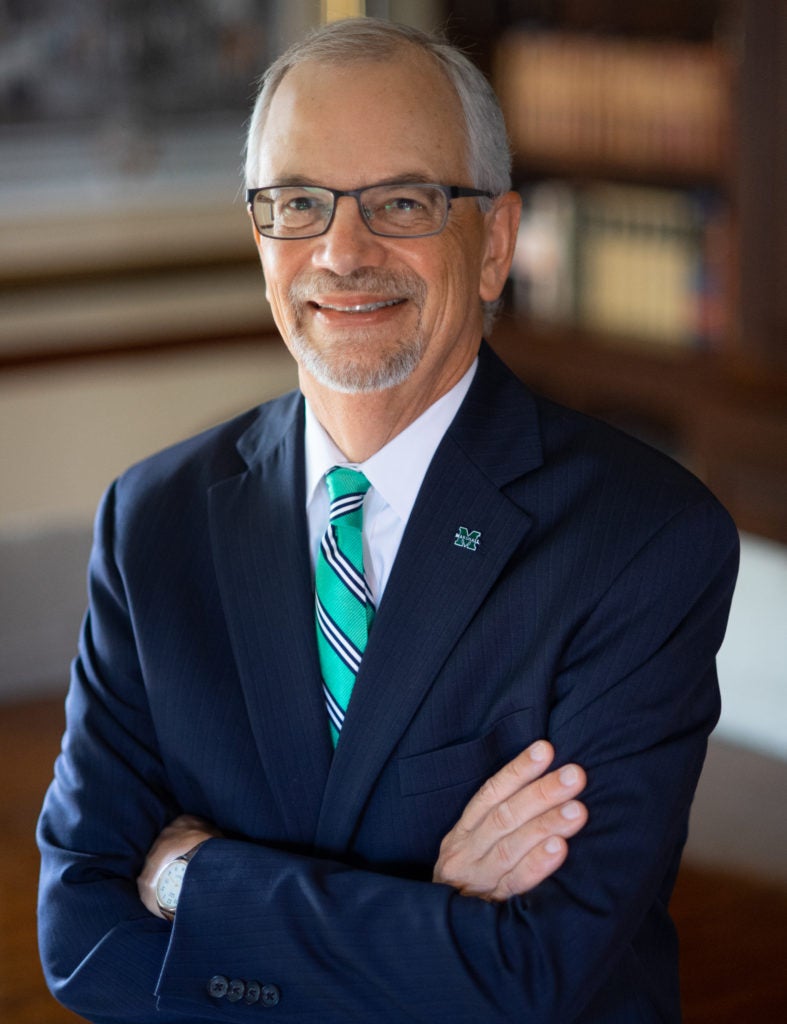 What an honor it is to lead this vibrant university. It is difficult to express the overwhelming excitement my wife Leigh and I have felt as we have become part of Marshall University and the Huntington community over the past few years.
I have found that one of the most compelling things about our university is the hope, love and unity of spirit embedded in the refrain "We Are Marshall." I knew from my first visit to campus that phrase was an inclusive one and that "we" really reflects acceptance and respect. This is a special place.
If you are considering embarking upon or continuing on your college career here at Marshall, I can assure you that you will find a real community, where everyone is dedicated to your progress and will work with you to fully develop your potential to be a leader for the 21st century. While you are here, you will expand not only your academic and social horizons, but you will also be taking your place in a proud, ongoing tradition.
The Marshall family welcomed us with open arms. I can promise you that they will do the same for you.
I'm extremely proud to be here, and look forward to welcoming you as a future son or daughter of Marshall University.
We Are…Marshall!
Sincerely,


Jerome A. Gilbert, Ph.D.
President