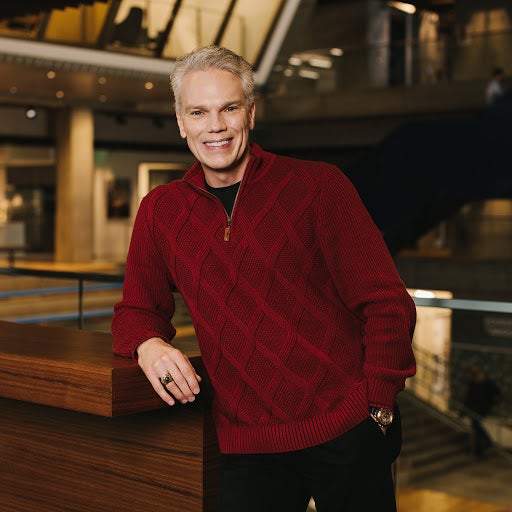 Brad D. Smith is an alum and longtime benefactor and friend of Marshall University. Smith graduated from Marshall with a BA in business administration in 1986. In January 2022,  Smith became the 38th president of Marshall University.
A West Virginia native, Smith and his wife, Alys, who is from Ohio, have donated more than $35 million to the college. In 2015, the pair established the Brad D. and Alys Smith Family Scholarship with a $10 million donation to Marshall University. The scholarship, which gives first preference to students from West Virginia and Ohio, is meant to help propel students from underserved and overlooked zip codes into higher education. Just three years after the establishment of their scholarship, the Smiths donated an additional $25 million to the Schools of Business. In honor of this gift, the undergraduate and graduate Schools of Business were named the Brad D. Smith Schools of Business.
Smith not only possesses a generous heart, but a sharp business instinct that helped launch Intuit into the global name we know today. During his 11-year tenure leading the company, Smith transformed the structure from that of a financial software company to a cloud-based platform with an impressive portfolio that contains TurboTax, QuickBooks and Mint. While positioning the company for its future success, Smith practiced a humble leadership style that led to Intuit's consistent appearance on Best Places to Work lists across the corporate tech and finance services industry.
In 2019, Smith stepped down from his position as CEO. He has served as executive chairman of Intuit's board. Together with his family, Smith lives in his home state of West Virginia. He and his wife have established the Wing 2 Wing Foundation, which aims to distribute entrepreneurial opportunity to students in geographic areas that don't have access to the same professional opportunity as their peers on the coast.
Alys and Brad co-founded the foundation and named it after one of their favorite quotes, "we are each of us angels with only one wing, and we can only fly by embracing one another." Together they hope to provide more economic and educational opportunities for the Appalachian region.