Welcome!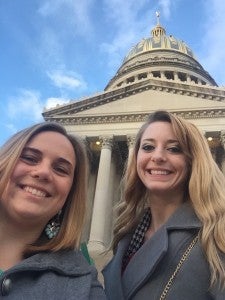 Hello Interns!
The goal of the internship program is to help you develop professional skills in your field of study and prepare you for a career in journalism or mass communications. As you know, the Marshall School of Journalism and Mass Communications believes part of the learning in the internship program is learning to find a job. Thus, we do not place students in internships, but we do try to help you find the internship that is right for you. We want you to have an internship that takes you one step closer to your career objectives.
We have established this website to help you accomplish that goal and find a quality internship opportunity. We frequently post to all of our social media sites – Facebook, Twitter and now here! (See links to other social media sites at right.) This is a place for one-stop shopping. On this site, you will find postings and links to internship opportunities, internship forms and advice from past interns.
This site is for you, to help you find the best internship opportunity possible and assist you in getting there!
Please explore the site, join our Facebook group at SOJMC interns or follow us on Twitter @MUSOJMCInterns for quick access and help finding that internship that is just right for you!
If you have any further questions or concerns, please contact your SOJMC internship coordinator.