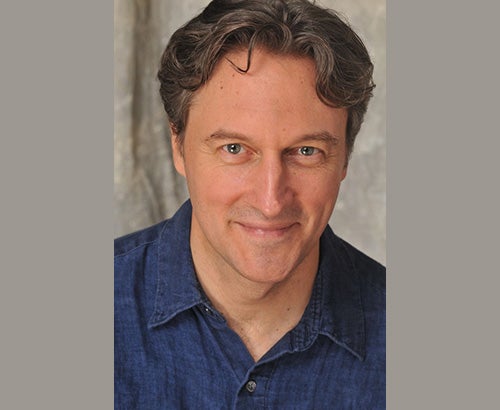 Marshall University's School of Theatre will host a public performance of "*mark: the Gospel of Mark written in the First Century" by the Joan C. Edwards Distinguished Professor of the Arts, theatre artist George Drance, S.J.
The free, solo performance will take place at 7:30 p.m. Saturday, Oct. 21, in Marshall's Joan C. Edwards Performing Arts Center in the Francis-Booth Experimental Theatre. During his time at Marshall, Drance will also lead movement workshops featuring techniques from the Magis Training workshops for performing arts students.
Currently, Drance is the artistic director of the critically-acclaimed Magis Theatre Company. In addition, he is a resident artist in La MaMa's Great Jones Repertory Company, with which he has toured throughout Europe and Asia with Andrei Serban's "Fragments of a Greek Trilogy" and as a key collaborator on many of Ellen Stewart's original pieces. In association with La MaMa and the Magis Theatre Logos Project, he developed the solo performance piece "*mark: the Gospel of Mark written in the First Century." Drance also serves as artist-in-residence at Fordham University Lincoln Center.
The performance is free and open to the public. Seating may be limited.
The Joan C. Edwards Distinguished Professors in the Arts Endowment provides financial support for this program. Additional support is provided by Marshall University's College of Arts and Media, the School of Music, the School of Theatre and the School of Art and Design, as well as the College of Liberal Arts.
For more information about Drance's visit or the performance, contact Theatre Professor Joan St. Germain at 304-696-6583.