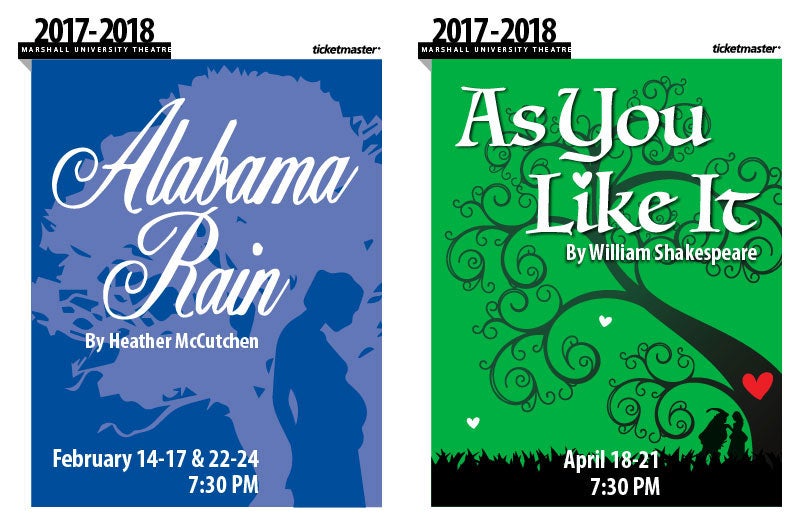 Marshall University School of Theatre announces Auditions for its Spring productions: Alabama Rain and As You Like It on November 27th, beginning at 7:00 PM  at the Joan C. Edwards Performing Arts Center in the Joan C. Edwards Playhouse. Callbacks are scheduled for November 28th and 29th. Students interested in auditioning can sign up in the greenroom beginning Nov 27th, or just arrive by 8:00 PM in the evening.  Enter the building from the 6th Ave entrance, up the ramp thru the door and turn right.  All participating students can receive 1hr of credit.  Auditions are open to ALL Marshall University Students!
Before auditions begin, everyone is invited to "Meet the Directors" from 4:30 PM- 5:30 PM on the main stage.
Please prepare a one minute monologue of your choice.
The "Call Back List" will be posted by 8:30 AM on November 28th in the Greenroom.