The Holcomb Class of Yeager Scholars (2022) at Marshall University had their first field experience in the context of their two-year, Yeager Seminar sequence of four intensive courses. Their fieldtrip, as a part of the first of their Yeager Seminars, entails exploring industry, defense, civil rights, history, and politics in our nation's capital. The jam-packed trip kicked off with an exceptional meeting at Boeing, led by Marshall alumnus, General Tony Crutchfield. (Ret.) Gen. Crutchfield, in his new role with Boeing, introduced the students to the vast operation that is Boeing, facilitated an interactive panel discussion with his colleagues and the Yeager Scholars, and led the students to the Pentagon. While at the Pentagon, they met with Gen. Brian Winski, the Army's legislative liaison to Congress.
The rest of the weekend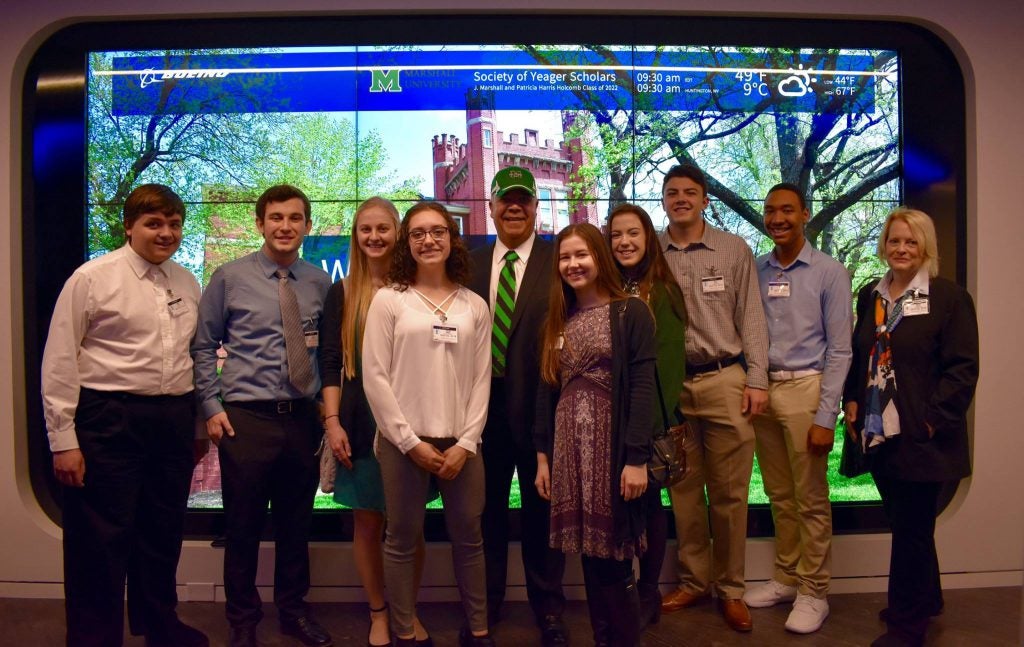 consisted of stops at the US Capitol, the Library of Congress, National Archives, Newseum, the National Museum of Natural History, and time with the beautiful and meaningful monuments that stretch along the National Mall.
Each of the four Yeager seminars include a field experience that allows students to relate real world experiences and scenarios with their regular assignments.