In addition to Marshall's entry-level Athletic Training program, a program is also available for board-certified athletic trainers looking to pursue a Master's degree. Students entering this program must already be certified athletic trainers, or awaiting results on the BOC exam. This program is an Area of Emphasis (AoE) of Exercise Science, and the degree conferred is a Master of Science in Exercise Science, Athletic Training Area of Emphasis. This program, previously known as the Post-Certification Athletic Training program, is now known as the M.S. Exercise Science, Athletic Training AoE. Students in this program do not apply through ATCAS; students interested in this program must contact Dr. Mark Timmons at timmonsm@marshall.edu for information about applying to the program.
This program strongly emphasizes completion of a thesis project. Research and clinical opportunities within this program typically include athletic training of performing artists, musicians, and tactical athletes (cadets in the Marshall ROTC program).
Performing Arts & Tactical Athlete Research
Prior research in the M.S. Exercise Science, Athletic Training Emphasis program has focused on scapular kinematics, muscle fatigue, muscle activation, performance anxiety, and shoulder function in performing artists and tactical athletes. This video highlights the most recent research performed by students in the M.S. Exercise Science, Athletic Training Emphasis program. This program offers paid graduate assistantships; please contact Dr. Mark Timmons at timmonsm@marshall.edu to inquire about open positions.
The M.S. in Exercise Science, Athletic Training area of emphasis program offers research and clinical opportunities in the Marshall ROTC program. These opportunities are facilitated by the program faculty, Dr. Mark Timmons.
Tactical Athlete/ROTC
Students in this program may provide athletic training services to Marshall ROTC cadets, particularly if they work as a graduate assistant. These students provide medical care to ROTC while performing research and helping cadets reach their performance goals. Emerging research in this area includes shoulder function testing and investigation of musculoskeletal factors impacting cadets' scores on the Army Combat Fitness Test. Learn more about ROTC at www.marshall.edu/rotc.
Center for Wellness in the Arts
Students in this program previously provided athletic training services to performing artists, particularly if they held a graduate assistantship. Now, all students in the School of Kinesiology who are certified athletic trainers are eligible to work with the Center for Wellness in the Arts. These opportunities are now coordinated by Jenni Johnson, Athletic Training Clinical Coordinator, johnsonjen@marshall.edu. Learn more about CWA at www.marshall.edu/cwa.
Plan of Study
A standard plan of study for a student in this program is as follows:
| | | |
| --- | --- | --- |
| ESS 578 | Exercise Metabolism | 3 |
| ESS 601 | Adv Exercise Testing | 3 |
| ESS 642 | Devising Training & Conditioning Programs | 3 |
| ESS 670 | Research Methods in Kinesiology | 3 |
| BSC 517 | Biostatistics | 3 |
| ESS 621 | Adv Exercise Physiology | 3 |
Athletic Training Courses
HS 625
Evidence Based Practice in Therapeutic Modalities
3
HS 630
Seminar Athletic Training
3
HS 646
Athletic Training I
3
HS 647
Athletic Training II
3

Advisor-approved elective

3

Select one of the following:

6
Thesis

Advisor-approved electives and comprehensive examinations

Total Credit Hours
21
Students in this program can take electives relevant to their target field of practice. For example, students interested in athletic training of the tactical athlete or the performing artist have taken the following courses to specialize their study to their career path.
Specialized Courses
| | | |
| --- | --- | --- |
| SWA 650 | Understanding the Military Culture | 3 |
| HS 585 | Independent Study: Military Athletic Training | 3 |
| HS 505 | Sport Psychology | 3 |
| HS 585 | Independent Study: Performing Arts Medicine | 3 |
Opportunities in the M.S. Exercise Science, Athletic Training Emphasis Program
Research productivity is high in this program. Students in the program complete an original thesis project, which the student can then promote to begin their career in the field or pursue doctoral education and further research opportunities. Recent thesis projects include:
Side-to-side Differences of Medial Elbow Anatomy Adaptations in Youth Throwing Athletes, Rudy Morrow, ATC
The Effects of Scapular Dyskinesis on ACFT Scores and Shoulder Function in Army ROTC Cadets, Kirstin Schwart, ATC
Ankle Muscle Activation During Ebbets' Foot Drills, Quentin Archuleta, ATC
The Prevalence of Musculoskeletal Injuries within the Center for Wellness in the Arts (CWA) at Marshall University, Colin Wakeman, ATC
Identifying Relationships Between Upper Extremity Function and ACFT Scores in the ROTC Population, Lianne Shroba, ATC
The Effect of Upper-String Musician Practice Session on Scapular Kinematics, Connor Brown, ATC
In addition, students from this program have presented at regional and national conferences, including the National Athletic Training Association (NATA) conference.
This program offers paid graduate assistantships; please contact Dr. Timmons to see if a position is available.
Faculty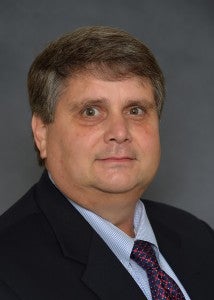 Dr. Mark Timmons, PhD, ATC, LAT
Phone: 304-696-2925
Email: timmonsm@marshall.edu
Mark Timmons, Ph.D., ATC, is an assistant professor of athletic training within the Marshall University College of Health Professions. Prior to his position at Marshall, Dr. Timmons worked as an athletic trainer for the University of Chicago (1988-1999) before attending University of Michigan to receive his master's in kinesiology (2001). He also served as faculty at University of Toledo where he received his Ph.D. in exercise science (2007). Professor Timmons conducted his postdoctoral research at the Hunter Holmes McGuire Veterans Administration Medical Center at Virginia Commonwealth University in Richmond, Va. (2009-2012) where he explored shoulder pain biomechanics within the general population as well as veterans in Iraq and Afghanistan.  In addition to being a Certified Athletic Trainer, Professor Timmons is a member of the National Athletic Trainers Association, the American Society of Biomechanics and the International Society of Biomechanics.
Dr. Timmons' research interests include scapular kinematics, rotator cuff injury and treatment, upper extremity function, military medicine, performing arts athletic training, diagnostic ultrasound, ultrasound speckle tracking, electromyography, electromagnetic motion tracking, and tendon strain. Prospective students are encouraged to contact Dr. Timmons about research opportunities and paid graduate assistantships.