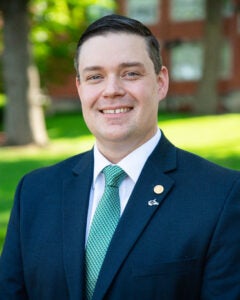 William (Zach) Garrett, Program Director
School of Kinesiology, Associate Professor, Athletic Training
Phone: 304-696-2924
Office Location: Gullickson Hall F Level, GH 203E
E-mail: garrett46@marshall.edu
Dr. Zach Garrett is a native of Clarksburg, WV and currently serves as the Program Director for Marshall University's Athletic Training Program. From 2012-2019, Zach served as the Clinical Education Coordinator for the Athletic Training Program. He's a proud Son of Marshall with an undergraduate degree in Athletic Training and dual Master's degrees in Exercise Science and Health Care Administration. Zach completed his Doctor of Health Science degree at Nova Southeastern University in the fall of 2016.
Zach has a variety of experiences in the field of athletic training while practicing in high school, collegiate, professional, and clinical settings. He currently practices at Riverside Physical Therapy part-time. His research interests include injury prevention, concussion education and prevention, clinical education, and professional ethics. He is currently conducting collaborative research evaluating forces generated during tackling in rugby and football. Dr. Garrett has also been awarded the NFL/AHA Back to Sports grant, which is a funded program that provides parents and coaches free CPR training and injury prevention and education for youth athletes. He serves on the West Virginia Athletic Trainers' Association Executive Board as the Past-President,  and was formally the President, President-Elect, and Secretary. During his time on the executive committee, Zach has been an advocate for obtaining athletic training licensure, improving safety in secondary schools, promoting the NATA Safe Schools Sports Award, and served as the WVATA Annual Symposium planner for two years. Since 2012, Dr. Garrett has served as the club adviser for the Marshall University Athletic Trainers' Association, which provides students the opportunity to network professionally, fund raise, socialize with students interested in sports medicine, and provide community service to the tri-state area.  In 2016, Zach began serving on the NATA Committee on Professional Ethics which educates and ensures the enforcement of the NATA Code of Ethics. In 2017, Zach was awarded WVATA Athletic Training Educator of the Year and was selected to participate in the NATA Leadership Academy. In fall of 2018, Dr. Garrett was selected to participate in the inaugural class of the John Marshall Leadership Fellows Program. In Spring  2021, Zach was awarded the NATA Emerging Leaders Award by the NATA State Association Advisory Council.  Zach currently resides in Huntington, WV with his wife Kathryn and daughter Sofia. Zach currently resides in Huntington, WV with his wife Kathryn and daughter Sofia.
---

Jenni Johnson, Clinical Coordinator 
School of Kinesiology, Assistant Professor, Athletic Training
Office Location: Gullickson Hall F Level, GH 203D
Phone: 304-696-2929
E-mail: johnsonjen@marshall.edu
Jenni Johnson joined the Marshall Athletic Training staff as an Assistant Professor/Clinical Coordinator in August 2019. She completed her undergraduate studies at West Virginia University with a degree in Physical Education/Athletic Training. In her time at WVU she worked with the football, swimming & diving, men's tennis, and gymnastics teams.  Following her time at WVU, she earned her MS in Health & Wellness – Health Sciences from the University of Kentucky. While at UK, she provided coverage for the football, women's basketball and gymnastics teams. She also completed a post graduate certification in sports counseling from the University of California of Pennsylvania.
Prior to joining the faculty at Marshall she was employed as an Associate Head Athletic Trainer and a faculty member in the Athletic Training Education Program at the University of Charleston. Her primary roles outside of the classroom involved working with the baseball and women's soccer programs while providing secondary coverage of men's & women's tennis and men's & women's golf.  She also served as mentor in the first year program to transition new students to college and campus life.
Jenni was also previously employed as the Director of Rehabilitation at WorldWide Chiropractic & Sports Medicine for 14 years as well as the Head Athletic Trainer for Ripley High School.  Other recent positions have included being the Athletic Trainer for Revolution Gymnastics and Flip Fest Gymnastics Summer Camps.  She also served as the Athletic Trainer for the Level 9 National Gymnastics Championships in Charleston and as the Athletic Trainer for the WV Lightning and Rockets Semi-Professional Football teams.
Jenni is a member of the National Athletic Trainers' Association (NATA), Mid-Athletic Athletic Trainers' Association (MAATA), and West Virginia Athletic Trainers' Association (WVATA), where she is currently the acting President.  Under her tenure as President she led the efforts to obtain state legislation to provide licensure for athletic trainers in the state of West Virginia, which will become state law in January 2020.  She has also been the Chairperson of the Governmental Affairs Committee and is a current member of the West Virginia Secondary Schools Activities Commission (WVSSAC) Sports Medicine Committee. Jenni has received many national recognitions for her efforts throughout her career. She was awarded with the 2019 Board of Certification (BOC) Public Advocacy award and in 2013 she was awarded the Athletic Trainer Service Award from the National Athletic Trainer's Association (NATA).
---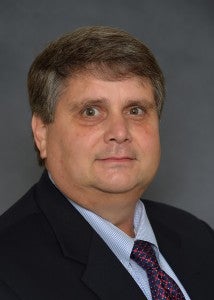 Mark Timmons
School of Kinesiology, Professor, Athletic Training
Phone: 304-696-2925
Office Location: Gullickson Hall D Level, GH 109
E-mail: timmonsm@marshall.edu
Dr. Mark Timmons, Ph.D., ATC, is a Professor of Athletic Training within the Marshall University School of Kinesiology. His research career to date has investigated the mechanisms leading to the development of upper extremity pain, injury, and dysfunction. His research and clinical focus is to improve understanding and treatment of patients with shoulder pain by investigating the effects of repeated arm motion on shoulder and arm function. Dr. Timmons' research interests include scapular kinematics, rotator cuff injury and treatment, upper extremity function, athletic training for the tactical athlete/military, performing arts athletic training, diagnostic ultrasound, ultrasound speckle tracking, electromyography, electromagnetic motion tracking, and tendon strain. Prospective students are encouraged to contact Dr. Timmons about research opportunities and paid graduate assistantships.
Prior to his position at Marshall, Dr. Timmons worked as an Athletic Trainer for the University of Chicago. He completed a Master of Science in Kinesiology from the University of Michigan, and received a Ph.D. from the University of Toledo in Exercise Science and Biomechanics in 2007. He then held a position as a visiting assistant professor for two years at the University of Toledo. In 2009, Dr. Timmons was selected for an Interprofessional Polytrauma and Traumatic Brain Injury Rehabilitation Research Fellowship. During this fellowship, he researched the mechanisms leading to shoulder pain in United States Military Veterans at the Richmond Veterans Health Administration Medical Center and the Department of Physical Therapy at Virginia Commonwealth University, in Richmond, Virginia. Currently, Dr. Timmons holds a faculty position at Marshall University, where he teaches in the Professional level and Post-Graduate Athletic Training Education programs. Additionally, he serves as a Co-Director of the Center for Wellness in the Arts, and supervises the clinical and research activities of the Military Athletic Training Program.  He is the primary contact for students and collaborators interested in working within the Performing Arts & Tactical Athlete Research Lab located in Gullickson Hall.
---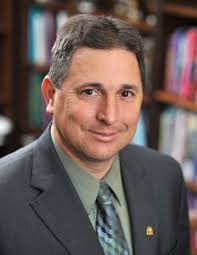 Gary E. McIlvain
School of Kinesiology, Professor, Athletic Training
Phone: 304-696-2930
Office Location: Gullickson Hall D Level, GH 112
E-mail: mcilvain2@marshall.edu
Gary Mcilvain, EdD, LAT/ATC, serves as the Associate Dean of Student Affairs for the College of Health Professions, the Department Chair of the School of Kinesiology, and as a Professor of Athletic Training at Marshall University. He received his Bachelors of Science from Lipscomb University in Nashville, TN, Masters of Science degree from Middle Tennessee State University and completed his Doctorate in Kinesiology and Health Promotion at the University of Kentucky. He started at Marshall in the fall of 1999 and has taught in the CAATE accredited athletic training education program serving as clinical coordinator and program director. Dr. Mcilvain's research interests are in injury prevention, specifically in regard to athletic injury prevention.
---