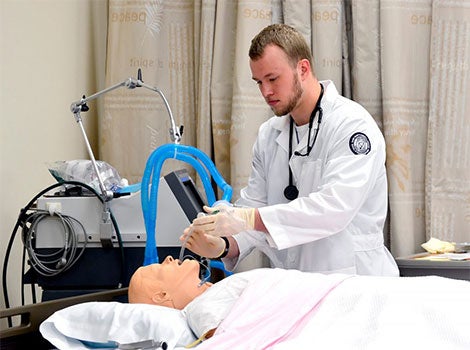 Degree Programs
The college offers a wide spectrum of health profession programs. Apply to Marshall University.
Get Started!
For more information about the enrollment process, plans of study, forms, and other frequently asked questions regarding a degree in the College of Health Professions, head on over to our Resource Center. You can also find contact information for your academic advisor should you still have unanswered questions. We look forward to working with you as you consider a career in the health professions.
COHP Alerts
Online COVID Training Module Required

August 20, 2020

All students and employees will complete an online training module about basic COVID-19 safety and awareness, ...
MarshallU Healthcheck

August 15, 2020

All on-campus students will conduct daily self-administered health checks and report results through MarshallU Healthcheck. Daily health checks ...
University announces Return to Campus Plan

August 1, 2020

As the Marshall University community prepares for the fall 2020 semester, the health and safety ...