What is the BIT?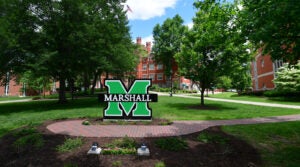 The Behavioral Intervention Team (BIT) is designed to assist faculty, staff, and administration with students facing high levels of distress in their lives and those with behavior problems. The BIT is not an administrative, treatment or disciplinary body. It does not adjudicate, discipline, or impose sanctions against any member of the campus. In an effort to respond to the safety needs of the campus, Marshall University has established the Behavioral Invention Team. BIT assists in helping keep the university community safe and connect distressed students to available support services and present various seminars to students that have been disciplined through the student judicial process. The BIT's primary goal seeks to act preventively versus reactionary to students in distress.
The BIT is a collaborative team made up of representatives from the Student Conduct, Dean of Students' Office, Housing and Residence Life, the Counseling Center, Academic Affairs, Athletics, and the Marshall University Police Department. This team meets bi-weekly during the academic year to discuss students whose behavior has alarmed someone at the University; this information may come from one of the team, from faculty, staff, or students, or from an outside agency.
What does the BIT do?
To fulfill its intended purpose, the BIT will:
Provide consultation and support to members of the university community in assisting individuals who display concerning or disruptive behaviors;
Respond to reports; gather information to assess situations involving individuals who display concerning or disruptive behaviors; engage reported individuals in a process aimed at correcting the disturbing behavior;
Recommend appropriate intervention strategies;
Connect individuals with available campus and community resources;
Monitor ongoing behavior of individuals who have displayed disruptive or concerning behavior.
The committee is not intended to address random conduct matters that occur in the classroom but a consistent behavior problem/pattern that is noticeable in a student.