Marshall University Counseling Center
We Are.. Here For You!
Visit the following site to view our Suicide Prevention PSA!
About the Counseling Center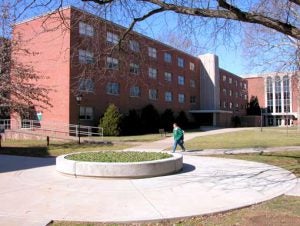 Monday- 8:00-5:00
Tuesday- 8:00-6:00
Wednesday- 8:00-6:00
Thursday- 8:00-5:00
Friday- 8:00-5:00
We recommend you make an appointment with the Counseling Center to ensure a counseling professional will be available to discuss your concerns. If you ever need to cancel an appointment, please call the Counseling Center or your counselor as soon as possible. All appointments can be made in person or over the phone by calling (304) 696-3111, e-mailing counselingcenter@marshall.edu, or completing the referral form on the Counseling Center website. The Counseling Center provides a waiting area for clients on the first floor of Prichard Hall. Scheduled appointments are approximately 45 minutes to one hour. Therapy services are free for current full time and part-time students.
Walk-In Hours: Monday, Thursday, Friday- 1:00-4:00, Tuesday and Wednesday- 10:00-4:00
During walk-in hours, students are seen on a first come, first-served basis.  A counselor will work with you to determine your needs and the most appropriate intervention. That may include scheduling a follow-up appointment with a counselor or a referral to other campus or community resources. Walk-in appointments are 30 minute appointments.
What to expect at your first appointment?
During your intake appointment you will be asked to complete necessary forms to help gather information about presenting concerns, as well as a consent for treatment. These forms are done electronically or pencil and paper. During your first appointment, you and the Mental Health Specialist will discuss presenting concerns and a plan for treatment. Session frequency will be determined by the Mental Health Specialist and the student.
Emergency/Crisis Counseling: In the event of an emergency, a Marshall University Counseling Center staff member is available 24 hours a day, seven days a week and can be reached by calling 304-696-3111 during regular office hours or by contacting the Marshall University Police Department at 304-696-4357 outside of office hours.
Contact the Counseling Center
Find us on Marshall's Huntington campus in Prichard Hall, on the first floor. Call the Counseling Center at 304-696-3111 to learn more or schedule an appointment.