About the Counseling Center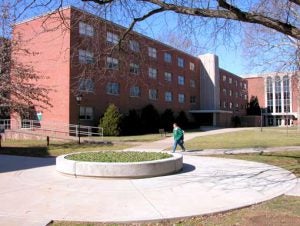 Marshall University's Counseling Center is committed to providing you with the opportunity to explore concerns with a professional counselor in a confidential setting. We offer services to help you attain both personal and academic goals. Services may include, but are not limited to, counseling focused on mental health symptoms such as depression and anxiety, including test anxiety, stress management, conflict resolution, anger management, and relationship concerns. The center recognizes the college years are a time of accelerated growth, significant challenges, and considerable stress. We are here to help you manage the variety of concerns that may arise during your college career.
Counseling Center Appointments & Walk-In Services
By Appointment: Monday-Friday 8:00 a.m. – 5:00 p.m.
We recommend you make an appointment with the Counseling Center to ensure a counseling professional will be available to discuss your concerns. If you ever need to cancel an appointment, please call the Counseling Center or your counselor as soon as possible. All appointments can be made in person or over the phone by calling (304) 696-3111. The Counseling Center provides a waiting area for clients on the first floor of Prichard Hall.
Walk-In Hours: Monday-Friday (Fall & Spring semesters) 1 – 4 p.m.
During walk-in hours, students are seen on a first come, first-served basis.  A counselor will work with you to determine your needs and the most appropriate intervention. That may include scheduling a follow-up appointment with a counselor or a referral to other campus or community resources.
Emergency/Crisis Counseling: In the event of an emergency, a Marshall University Counseling Center staff member is available 24 hours a day, seven days a week and can be reached by calling 304-696-3111 during regular office hours or by contacting the Marshall University Police Department at 304-696-4357 outside of office hours.
Contact the Counseling Center
Find us on Marshall's Huntington campus in Prichard Hall, on the first floor. Call the Counseling Center at 304-696-3111 to learn more or schedule an appointment.