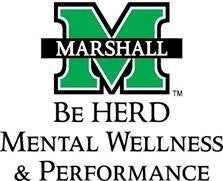 Message From Our Director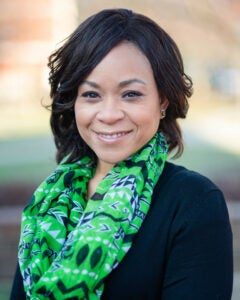 Welcome to the Marshall University Counseling Center's Be HERD website. Here you will find information about the Marshall University Counseling Center, services, resources, contact information, and other valuable counseling and wellness information. We offer services for all Marshall University students, and we also provide counseling, wellness, and outreach services to student athletes. We want to assist student athletes with building healthy minds and healthy bodies. Being a student athlete is an honor and very rewarding, but can come with stress, challenges, and the need to employ mental performance techniques. We are here to help!
Our primary goal is to support the mission of Marshall University and the Division of Student Affairs by providing support and assistance to develop students' personal growth, academic success, and mental health. We are also here to support the Athletics program here at Marshall, as well as coaches and staff. The Marshall University Counseling Center recognizes and supports the diverse needs of students through counseling, assessment, outreach, training, and educational activities.
We want our students to know We Are… Here for You and we are here to provide you support along your academic and athletic journey
Services provided by the Marshall University Counseling Center Be HERD Staff
Free mental health services
Individual, Couples, and Group Counseling
Free Psychiatric Support and Referrals
24/7 Crisis Intervention- ProtoCALL 
Case management
Walk-in Clinic
Quick Access to Appointments
Outreach Events
Referrals and Consultation
Quick and Easy Referral Process
How can we help?
Diagnosis and Treatment of Mental Health Disorders and Illnesses
Including but not limited to: Depression, Anxiety, Eating Disorders, Personality Disorders, Adjustment Disorder, Anger Management, Self-Esteem and Confidence Concerns, Trauma, Performance Anxiety, Sleep Disturbances, ETC.
On and Off Campus Referrals (as needed)
Mental Health Assessments for Disorders
Recruitment Events to Promote the Program
Workshops and Trainings for Student Athletes and Athletics Staff
Team Meetings, Locker Room Visits, Practice Observations
Outreach to reduce stigma and spread awareness
What can we NOT help with?
Housing Letters to release students from campus housing requirements
Emotional Support Letters (ESA)
Psychological Testing
Testing for disabilities
Students who are not currently enrolled in the University.
Outreach Events
Locker Room Chats
Women Athlete Appreciation Luncheon
Coffee with Coaches
Mental Health Awareness Game Days
Student-Athlete Mental Health Panel
Massage Therapy
Stress Relief / Mindfulness Yoga
We Are Here for You Day
Men's Mental Health Week
Positive Affirmation Egg Hunt
Therapy Groups