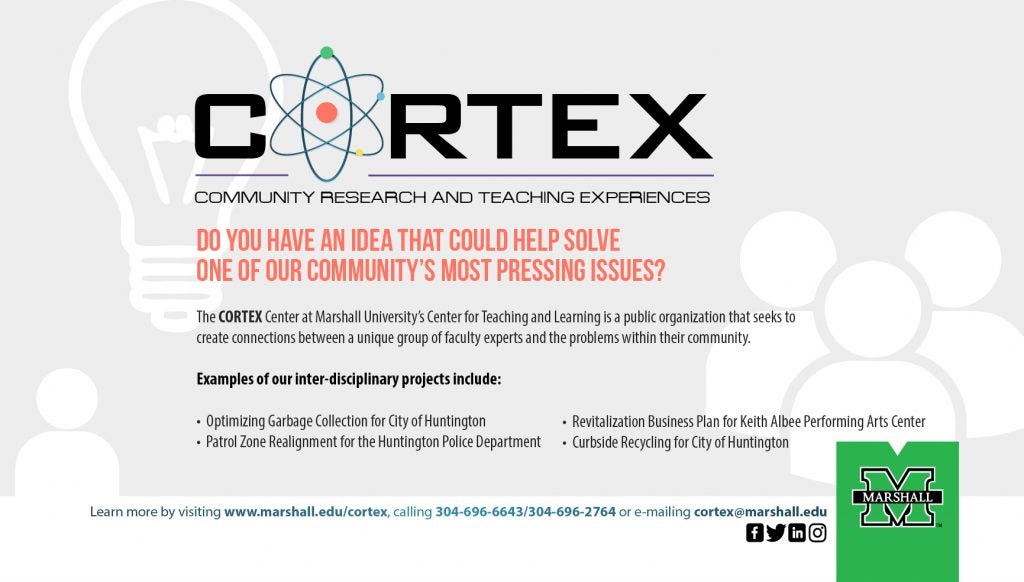 The CORTEX Center is a program within the Marshall University Center for Teaching and Learning. We are a unique group of faculty experts, determined to solve the problems within our community.
The CORTEX Center stands for Community Research and Teaching Experiences.
Please stay tuned for further developments regarding this endeavor!