Pathways to a Writing Curriculum
Advanced Summer Institute July 5-8, 19/24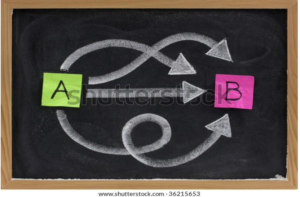 Join together for a week long exploration of how to assist teachers, schools and counties build a robust writing curriculum. We will look at what is in place in our own contexts, create roadmaps to support a continuum of writing and learning in our classrooms, and build one writing project aligned with our unique curricular paths. This advanced workshop is intended for teachers who have participated in previous NWP professional development institutes. There is a stipend for participation in this advanced institute.
Venue
Participants have the option of attending in a face-to face setting at Marshall University Graduate College South Charleston Campus or via Zoom
Dates/ Times
The advanced institute will be on Zoom, 9:00-2:00, Monday- Thursday July 5-8, a share day the week of July 19-23.
Registration
Registration is limited. Contact Dr. Barbara O'Byrne, Director Central West Virginia Writing Project bobyrne@marshall.edu