Writing: A Path To Discovery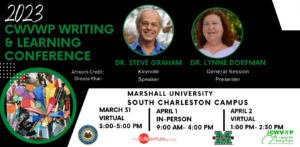 On March 31st- April 2nd, 2023 the Central West Virginia Writing Project, CWVWP, held the 2023 Writing and Learning Conference. Our theme this year was "Writing: A Path To Discovery." In Habits of the Creative Mind (2016), Ann Jurecic and Richard E. Miller propose that "the best writing is curiosity-driven and is carried forward by creative acts of connective thinking." This approach to writing contrasts the "recipe-based approach" that often accompanies high-stakes testing and results in formulaic prose and disengaged students. How can we encourage teachers and students to see writing as an act of discovery about the self and about the world? How can we navigate the push and pull of conflicting writing programs and provide diverse learners with evidence-based instruction that fires imagination and promotes self-directed learning? This year's workshop presenters focused on their resilience and interdependence and shined a light on writing practices and research that empowers educators and learners. This conference was a unique opportunity for teachers to gather together virtually and for in-person workshops. You can find the program here. 
Keynote Speaker, Steve Graham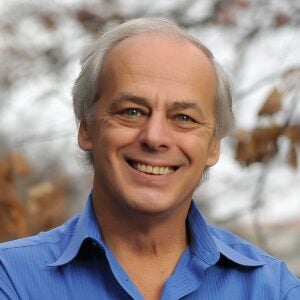 Steve Graham is the Warner Professor in the Division of Leadership and Innovation in Teachers College. For over 40 years he has studied how writing develops, how to teach it effectively, and how writing can be used to support reading and learning. His research involves typically developing writers and students with special needs. Steve is the editor of the Journal of Educational Psychology. He is the co-author of the Handbook of Writing Research, Handbook of Learning Disabilities, APA Handbook of Educational Psychology, Writing Better, Powerful Writing Strategies for all Students and Making the Writing Process Work. He is also the author of three influential Carnegie Corporation reports: Writing Next , Writing to Read, and Informing Writing.
Keynote Speaker, Lynne Dorfman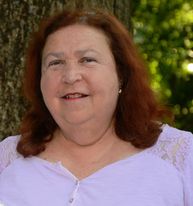 In this session, Lynne offered practical tips, important structures, and a solid game plan to embed writing workshop into a daily schedule in elementary school. She highlighted what's essential and what can be accomplished through writing across the day. Lynne offered specific examples of mentor text use to support SEL practices and build students' writing identities and confidence. Finally, she responded to participants' questions and provided recommendations for further reading.
Pictures from the conference can be found here.