[social_share/]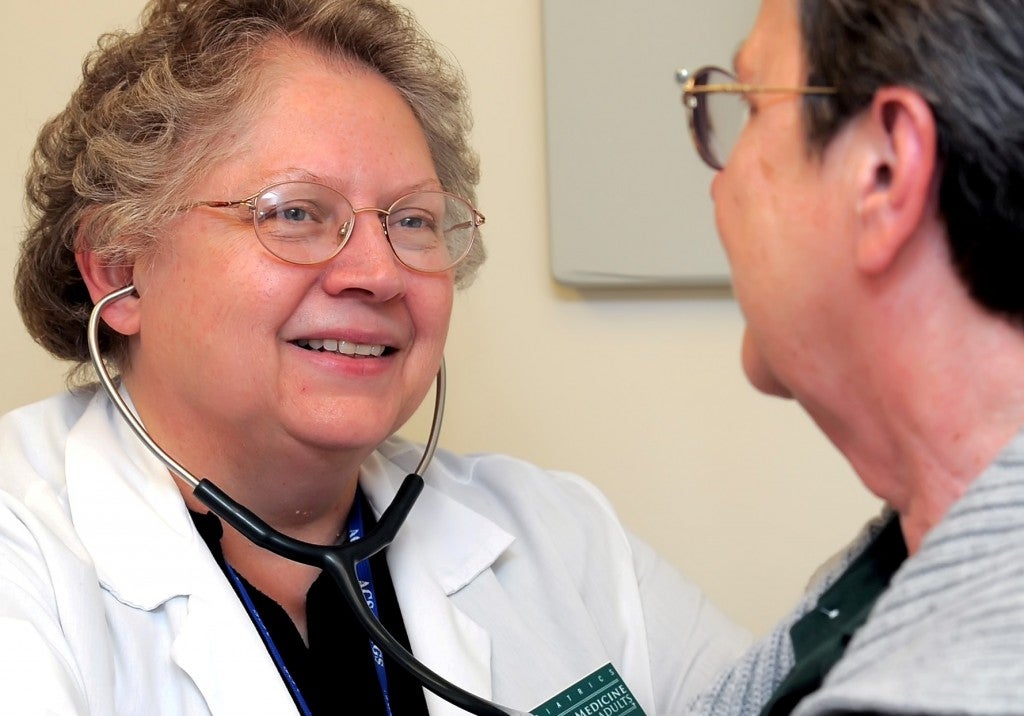 Finding the answers to a baffling condition that affects millions of Americans is a mission for geriatrics specialist Shirley M. Neitch.
As professor of internal medicine and chief of geriatrics at Marshall University's Joan C. Edwards School of Medicine, Neitch sees plenty of patients with dementia—a progressive deterioration in reasoning, memory and other mental abilities. Alzheimer's disease is perhaps the most widely recognized form of the syndrome, which devastates families emotionally and financially.
Through an endowed professorship funded by the "Bucks for Brains" West Virginia Research Trust Fund and the Maier Endowment for Dementia Research, Neitch is leading a research project to investigate the causes, management and treatment of dementia, including a genetics study of a family whose affected members develop symptoms at a very young age—in their late 20s. Her next step will be to pursue treatment options.
Neitch is the director of the Hanshaw Geriatric Center at Marshall, and has served as president of the West Virginia Geriatrics Society. In 2010, she received the David Z. Morgan Award from the West Virginia Geriatric Education Center for outstanding contributions to geriatrics education. Earlier this year, she was inducted in the Gold Humanism Honor Society and received the Leonard Tow Humanism in Medicine Award.
A fellow of the American College of Physicians, Neitch received her M.D. from the Medical College of Virginia. Her research has been published in a number of publications, including the Journal of the American Geriatrics Society and the American Journal of the Medical Sciences. She is the co-author of "Becoming a Clinician:  A Primer for Medical Students."