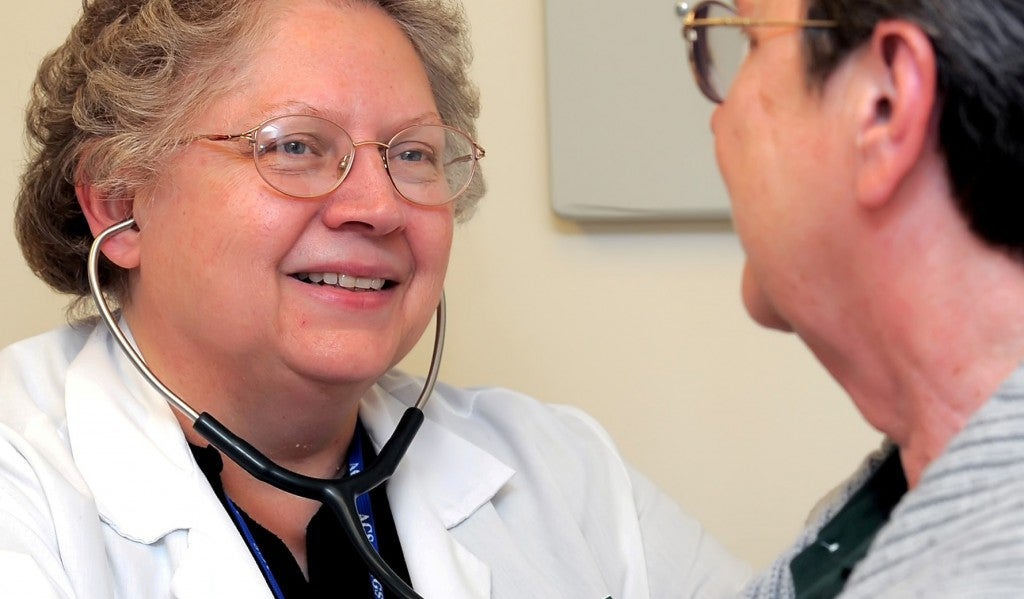 The West Virginia Research Trust Fund, also known as the "Bucks for Brains" program, was created by the West Virginia Legislature in 2008 to stimulate both world-class research at the state's leading research universities and the related benefits of high-tech industries.
Over the past five years, Marshall University has been able to tap into the trust fund to double private gifts that support targeted research initiatives linked to economic development, health care and job growth. Gifts were matched dollar-for-dollar by the state.
Since its inception, the trust fund has had a dramatic effect at Marshall University. To date, $15 million in private gifts from 170 donors has been combined with proceeds from the trust fund to create 16 new research endowments at Marshall—for a total benefit to the university of $30 million!
So far, these endowments have increased Marshall's overall endowment by more than 15 percent, and the funds will continue to support critical, productive and economically beneficial research long into the future. The program also has helped catalyze public and private support for a number of new research facilities at Marshall, including an applied engineering complex, translational genomics research institute, sports medicine translational research center, and schools of pharmacy and physical therapy.
[social_share/]
What types of research does it support at Marshall?
At the Marshall Institute for Interdisciplinary Research, scientists funded through the endowment's proceeds are conducting vital research to develop tissue repair techniques that could someday improve the lives of people everywhere who suffer from heart disease, burns and wounds, sports injuries and other conditions. And Marshall researchers at the Nick J. Rahall II Appalachian Transportation Institute are developing systems and processes to make our highways and railways safer.
The trust fund is also supporting research in obstetrics/gynecology, occupational and environmental health, and aging and dementia at the Joan C. Edwards School of Medicine; mechanical engineering, risk management and bioengineering in the College of Engineering and Computer Sciences; and aquatic research and student summer chemistry research in the College of Science.
In addition, the trust fund will support new faculty and scientists in the university's planned sports medicine translational research center.
The 16 endowments funded through the trust fund include the following:
Chemistry Summer Undergraduate Research Fellowship
Herbert Louis Eiselstein Memorial Scholarship Endowment
Donald Cain Tarter Biological Sciences Student Research Scholarship Endowment
Marshall Institute for Interdisciplinary Research Endowment
Rahall Transportation Institute Endowment
Pew Endowment for River Research
Maier Endowment for Dementia Research
BrickStreet Endowment for Safety Engineering Research
Fred and Isabella Zacharias Endowment for Obstetrics and Gynecology Research
Cline Endowment for Translational Sports Medicine Research
Fletcher Mechanical Engineering Endowment
Rezulin Endocrinology Research Fund
BrickStreet Research Endowment Fund
Huntington Foundation/Frank E. Hanshaw Sr. Endowed Chair of Geriatrics
Underwood Endowment for Translational Sports Medicine Research
Steve and Mary Beckelhimer Science Education Graduate Scholarship Endowment
---
Why research?
To participate in the global economy and create lasting opportunities for jobs, West Virginia must build its capacity for research and stop the "brain drain" of talented citizens who leave the state. Projects funded through "Bucks for Brains" will help prepare students for tomorrow's workforce, advance life-changing research at Marshall, create high-wage jobs and an engine for economic development, and improve the quality of life throughout the region.
---
Bucks for Brains News
Herald-Dispatch:  MIIR gets a reboot; new director of MU research institution named (Nov. 29, 2013)
Marshall University School of Medicine receives $500,000 from Huntington Foundation Inc. (Jan. 31, 2013)
WV Public Radio:  Marshall meets $15 million 'Bucks for Brains' goal (Jan. 16, 2013) – audio available
Herald-Dispatch:  Business shows generous support for MU research (Jan. 12, 2013)
Gift for MIIR takes Marshall University to $15 million 'Bucks for Brains' goal:  Allied Realty Company contributes $150,000 for research, capital campaign (Jan. 9, 2013)
Marshall University receives $2.5 million BrickStreet Foundation gift for research (Jan. 3, 2013) – video available
Rahall Institute gets $25,000 gift (Nov. 14, 2012)
University receives $721,000 gift for mechanical engineering professorship (Nov. 12, 2012)
'Bucks for Brains' at Marshall receives boost from $25,000 CXS gift for rail research (Nov. 7, 2012)
Joan C. Edwards School of Medicine names physician as first Maier Clinical Research Professor (June 20, 2012)
Allied Realty Company gift to support Marshall Institute for Interdisciplinary Research (Jan. 10, 2012)
CSX presents gift of $25,000 to Marshall University's Bucks for Brains program for rail research at RTI (Dec. 20, 2011)
Herald-Dispatch:  MU's Bucks for Brains gets a boost (Sept. 13, 2011)
AEP Foundation gift to support research at Marshall University (Sept. 12, 2011)
Transition announced at Marshall institute (Aug. 17, 2011)
Charleston Daily Mail:  'Bucks for Brains' program gains momentum (Aug. 15, 2011)
Cline Family Foundation makes $5 million gift to Marshall University for sports medicine research (July 20, 2011)
General Corporation gives Marshall University $1 million to support work of scientist engaged in dementia research (March 11, 2011)
Marshall tops $2.5 million in gifts and pledges for research trust fund (January 13, 2011)
Marshall research institute adds expert in bone growth and development (December 20, 2010)
CSX presents $50,000 gift to Marshall University for research at the Rahall Transportation Institute (August 2, 2010)
Marshall University institute partners with biotechnology leader IDT (May 18, 2010)
Capstone Team donates $55,000 to MU Foundation for MIIR (March 20, 2009)
HADCO contributes $50,000 to Marshall University for 'Bucks for Brains' Initiative (February 26, 2009)
Marshall and West Virginia Universities Build Endowment Fund with $500,000 Grant from Verizon West Virginia (February 16, 2009)
Allied Realty Company of Huntington first to donate to Marshall University under 'Bucks for Brains' initiative (September 11, 2008)
Dr. Eric Kmiec named director, lead research scientist of Marshall University Institute for Interdisciplinary Research (August 27, 2008)
---
---
Resources: