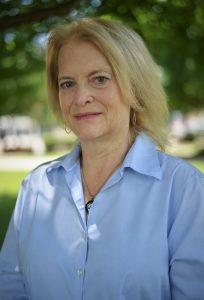 Patricia Proctor, J.D.
Founding Director
Old Main Room 314
304-696-2801
patricia.proctor@marshall.edu
Patricia Proctor is the Founding Director of the Simon Perry Center for Constitutional Democracy.  Before beginning her work at the Simon Perry Center in August of 2011, Ms. Proctor was a Member of the law firm Steptoe & Johnson PLLC from 2004-2011.  Prior to that, she was a partner in the law firm Drinker Biddle & Reath LLP in Philadelphia, Pennsylvania, practicing in its complex commercial litigation group.
Ms. Proctor earned her law degree in 1991 from the University of Pennsylvania Law School, where she was a senior editor of the Journal of International Business Law.  She graduated magna cum laude from Marshall University, where she was Editor-in-Chief of the campus newspaper, The Parthenon.  After graduating from law school, she spent one year as a law clerk to the Honorable Stewart Dalzell of the United States District Court for the Eastern District of Pennsylvania, assisting the judge in both civil and criminal matters, before joining Drinker Biddle & Reath in 1992. She has experience litigating in a variety of areas in both state and federal trial and appellate courts.  She has also represented clients on a pro bono basis in a variety of civil rights and public interest matters.  She has been recognized by her peers in Best Lawyers in America and in Super Lawyers.
Through the Simon Perry Center, Marshall has created a centralized pre-law advisory function for students who wish to attend law school and Ms. Proctor is the pre-law advisor.  She provides assistance to students in assessing whether law is the best profession for them; in selecting an academic path that will prepare them well for law school; in planning the best preparation strategies for the LSAT, and in applying to law school.