Wellness is not merely the absence of illness or distress – it is striving for positive physical, mental and social well-being. It is a lifelong process of making decisions that support a more balanced life and enable you to maximize your potential.
There are always opportunities to enhance your wellness. A good place to start is self-reflection and goal-setting. Our self-assessment workshops take you through the 8 dimensions of wellness and help you build an action plan for prioritizing and developing your areas of improvement.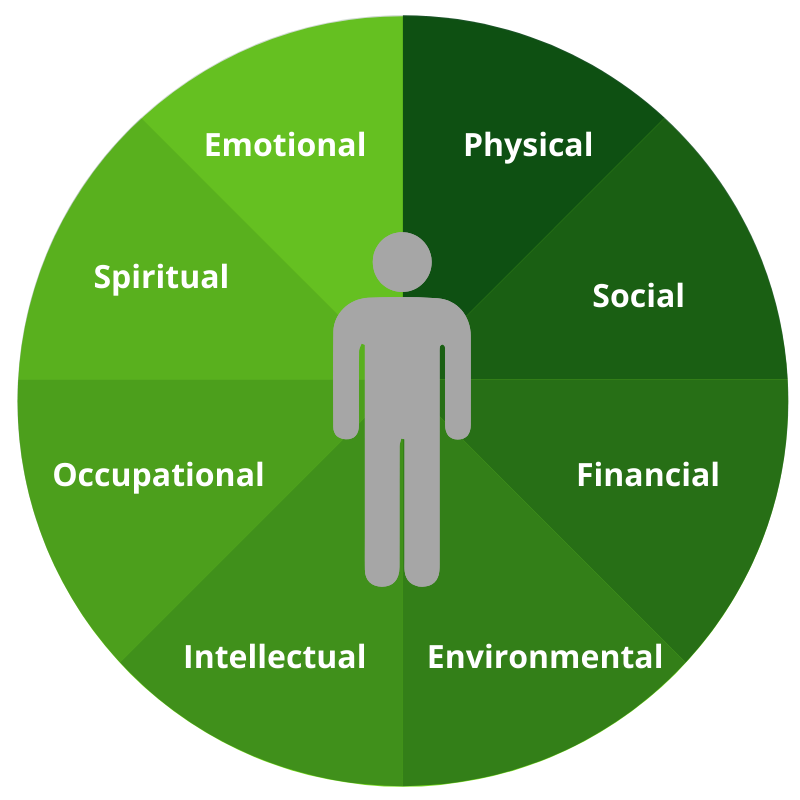 This workshop will help you set priorities and identify specific changes you want to make to improve your well-being. The workshop will demonstrate how to:
Identify one or more priority areas that you would like to change based on your readiness for change.
Recognize benefits of creating new, positive habits.
Identify barriers to performing at your best and come up with manageable solutions.
Create an action plan that incorporates realistic strategies tailored to your busy schedule.
Successfully implement your plan by providing accountability, problem-solving, skill-building and referral to other campus resources if needed.