Physical Activity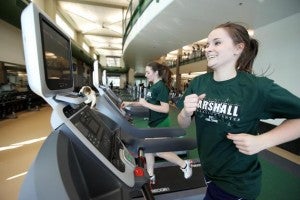 Marshall University and the city of Huntington offers many opportunities to become physically active. The Center for Disease Control recommends at least 30 minutes a day of physical activity to maintain a healthy body. Marshall students, faculty, and the general public have access to the Marshall University Recreation Center. The Recreation Center offers an indoor track, indoor pool, basketball and racquetball courts, and two floors of cardio equipment and weight machines.
Nutrition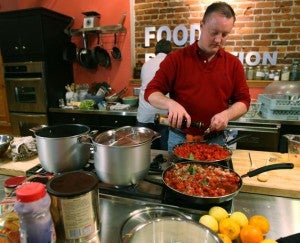 Huntington and Marshall University has taken great strides in increasing community awareness in regards to making healthier food choices. The USDA has created a website to help create personalized eating plans as well as give general information on nutritional value of food and tips on how to eat healthier.
Locally, Huntington's Kitchen on 3rd Avenue is a new food community center that offers cooking lessons, demonstrations, and advice on recipes, grocery shopping, and nutritional information. At various times throughout the year, Huntington's Kitchen also holds a farmer's market that sells locally grown produce.
Sleep
MU Wellness encourages students to lead healthy and active lives on and off campus. Getting enough quality sleep at the right times can help protect your mental health, physical health, quality of life, and safety. Some guidelines regarding proper sleeping habits provided by Sleep Help can be found below.