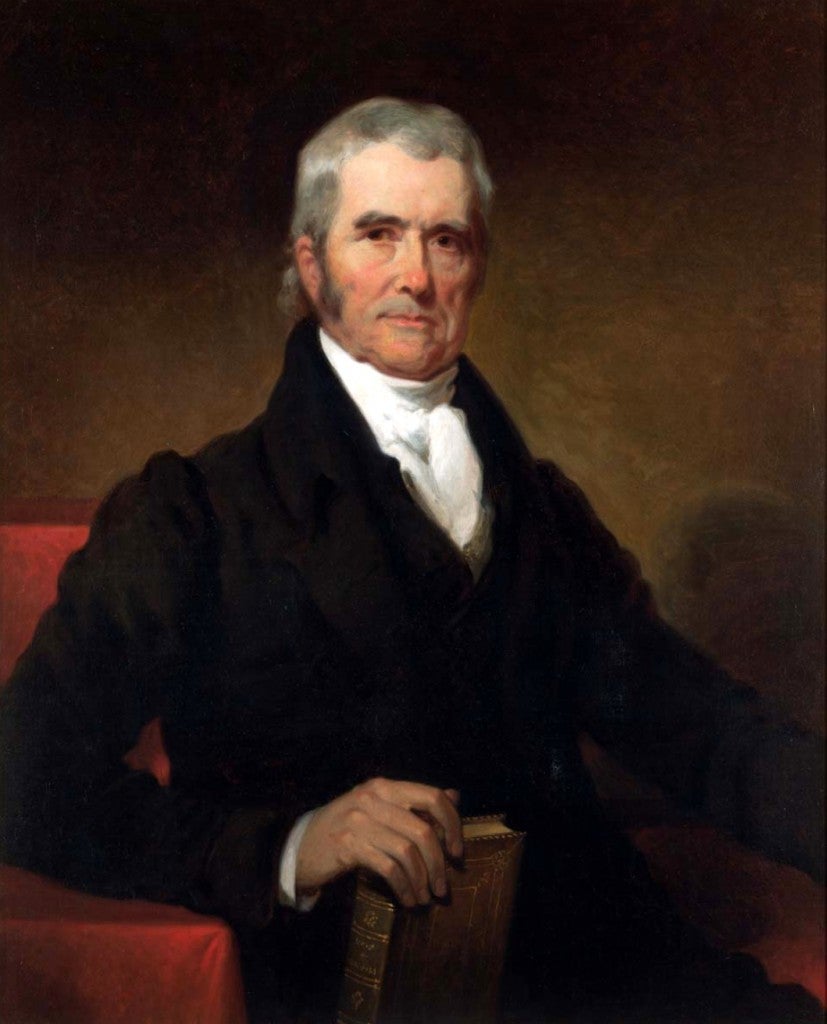 John Marshall (1755-1835)
Marshall University traces its origins to the founding of the Marshall Academy in 1837. The academy was named in honor of John Marshall, the fourth Chief Justice of the United States, who died on July 6, 1835.
The Marshall University community has taken great pride in observing the memory of its namesake, who has been described by modern-day biographer Jean Edward Smith, a noted member of the Marshall faculty, as the "Definer of the United States Constitution."
John Marshall was a man for the ages in an era that brought forth greatness. He was characterized by others as befitting Thomas Babington Macaulay's description, "He neither sought nor shunned greatness, and found glory only because glory lay in the plain path of duty."
Chief Justice John Marshall served the Supreme Court in that capacity from 1801 to 1835, the longest-serving chief justice in U.S. history.
He is widely regarded as having set a broad interpretation of the Constitution of the United States, which established the document as the basis of the American legal system and the "rule of law" as the law of the land. During his tenure, the judicial branch of the new American government rose to a level of importance commensurate with that of the executive and legislative branches.
Learn More: About John Marshall – John Deaver Drinko Academy