Applied Engineering Complex

---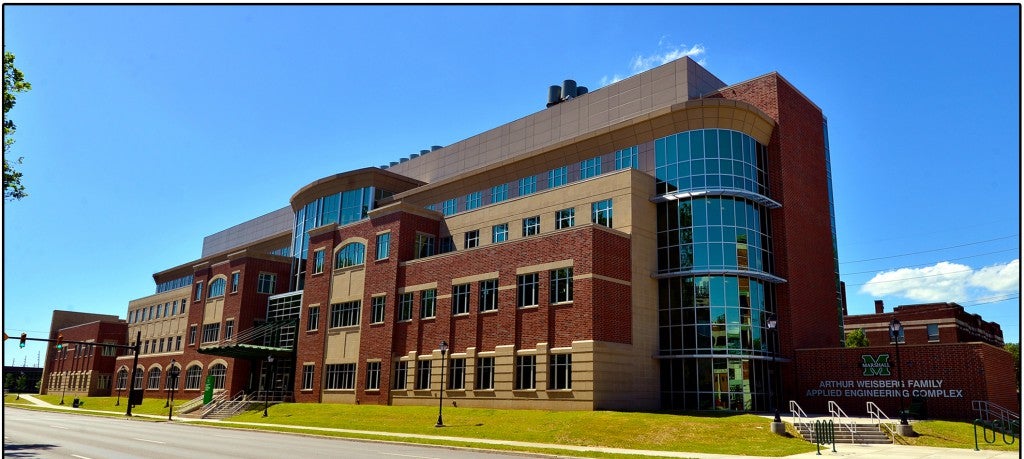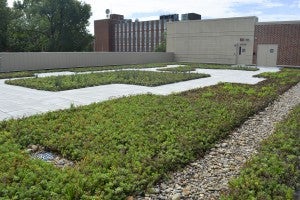 The project is pursuing LEED Silver certification via sustainable features as teaching tools.  Stormwater collected from roofs will be used for teaching and research projects and will also be recycled for one of the restrooms in the building.  A Green Roof above the Advanced Material and Testing laboratory will reduce the amount of stormwater discharged while providing an opportunity to study the ecological effects of stormwater and associated plantings.
The AEC facility is the first LEED building in the city of Huntington.  The AEC facility was built with the intention of it being open and accessible to the public to demonstrate its concepts of sustainability that were incorporated early in the design of the project.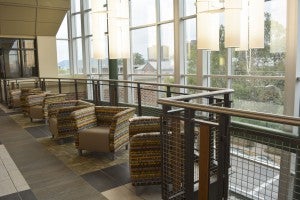 The following are the concepts that Marshall University viewed as priority for achieving LEED Silver certification:
Below are photos of the Arthur Weisberg Family Applied Engineering Complex, with informative captions.
---