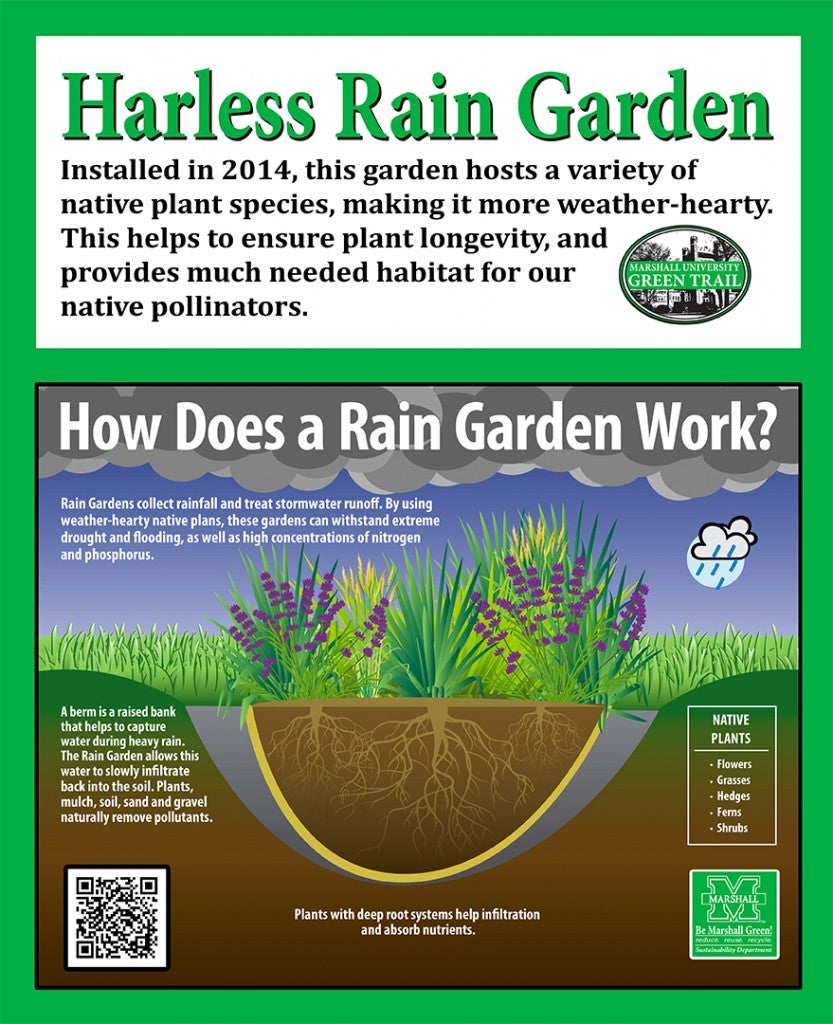 ---
---
What Is A Rain Garden?
A rain garden is a natural or man-made depression designed to capture storm water run-off from roofs, driveways, and other impervious areas. These rain gardens capture the water before reaching lakes, ponds, or rivers. A rain garden is planted with appropriate native, trees, shrubs, and flowers. Rain gardens are not only beautiful, but also enhance the surrounding water quality. When the storm water run off enters other water sources it can pollute that water by carrying contaminates that are on walkways, driveways, or
rooftops. Rains gardens help protect the water by collecting the run off to soak into the ground.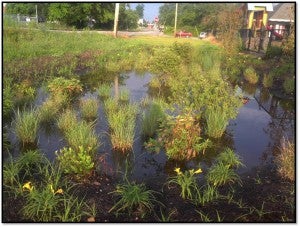 Rain water run off can affect reduction in overall groundwater recharge, increase erosion, assist it loss of streams during dry times, decrease water quality, and increase flooding. Rain gardens can assist by allowing the run off water to infiltrate the water into the ground and avoid these problems
Reference: 
Report By: Grif Griffiths