Links
---
Cover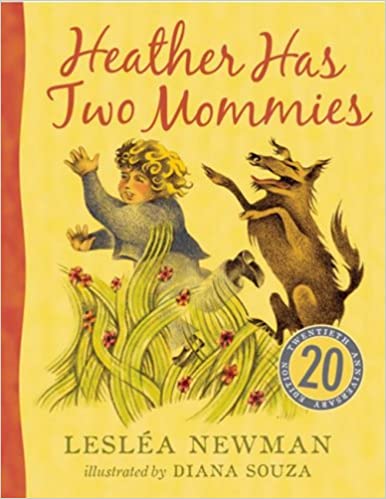 Marshall University does not ban books! The information is provided to let people know what has been banned/challenged elsewhere.
2020
Parents and teachers disagreed over the presence of LGBTQAI+ books that were purchased for a "diverse classroom libraries" initiative in the Loudoun County (VA) elementary and high schools. Twenty-seven books were formally challenged including Heather Has Two Mommies by Leslea Newman, My Princess Boy by Cheryl Kilodavis, Prince & Knight by Daniel Haack, So Hard to Say by Alex Sanchez, Alvin Ho: Allergic to Girls, School, and Other Scary Things by Lenore Look, Big Bob, Little Bob by James Howe, Dragons in a Bag by Zetta Elliott, Flowers from Mariko by Rich Noguchi and Deneen Jenks, Gabi, a Girl in Pieces by Isabel Quintero, Girls Like Me by Nina Packebush, Goldie Vance by Hope Larson, Hurricane Child by Kacen Callender, Mommy's Khimar by Jamilah Thompkins-Bigelow, My Year in the Middle by Lila Quintero Weaver, Other Broken Things by C. Desir, Rani Patel In Full Effect by Sonia Patel, The Season of You & Me by Robine Constantine, Silent Music: A Story of Baghdad by James Rumford, The Pants Project by Cat Clarke, The Witch Boy by Molly Ostertag, The Truth as Told by Mason Buttle by Leslie Connor, Want to Play Trucks? by Ann Stott, We March by Shane W. Evans, Weird Girl and What's His Name by Meagan Brothers, Willow and the Wedding by Denise Brennan-Nelson, Zora and Me by Victoria Bond and T. R. Simon, and Ask My Mood Ring How I Feel by Diana Lopez. Four titles were relocated to the middle school and three titles were relocated to higher grades within the school.
A patron wrote to the newspaper stating that unlabeled LGBTQ books could be found in the children's area of the Independence (KS) Public Library and they should be labeled and removed from that section, including And Tango Makes Three by Peter Parnell and Justin Richardson, Heather Has Two Mommies by Leslea Newman, Gay and Lesbian History for Kids by Jerome Pohlen, My Princess Boy by Cheryl Kilodavis, George by Alex Gino, Stella Brings the Family by Miriam Schiffer, Worm Loves Worm by J. J. Austrian, It's Okay to Be Different by Todd Parr, and Families by Shelly Rotner and Shelia M. Kelly. The patron stated, "There needs to be some kind of censorship on the books available to children. This is just a common sense request." She was invited to attend a library board meeting. Her letter asked others to join her. All nine books have been retained.
On These Pages
A Banned book has been removed from a library, classroom, etc.
A Challenged book has been requested to be removed from a library, classroom, etc.
For additional information contact
Ron Titus, titus@marshall.edu
304-696-6575
Last updated
August 12, 2020