Links
---
Cover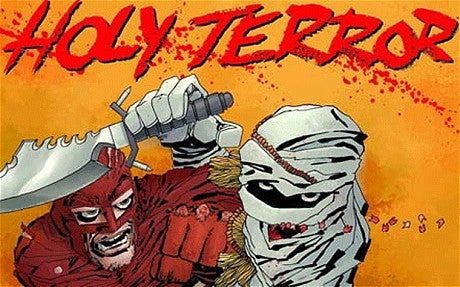 Marshall University does not ban books! The information is provided to let people know what has been banned/challenged elsewhere.
2019
This graphic novel by comic book artist Frank Miller concerns an Islamic Terrorist. Muslims in Plano (TX) referred the book to the Dallas/Fort Worth chapter of the Council on American Islamic Relations (CAIR-DFW), the nation's largest Muslim civil rights and advocacy organization. The CAIR-DFW director reached out to a representative of the public library. Following this conversation, the library decided to remove the title, stating that "hate propaganda…is inappropriate in a publicly-funded facility."
On These Pages
A Banned book has been removed from a library, classroom, etc.
A Challenged book has been requested to be removed from a library, classroom, etc.
For additional information contact
Ron Titus, titus@marshall.edu
304-696-6575
Last updated
July 25, 2019